Rod writes...
Every Pinegrove product gets sent out with a little photo-rich printed guide of what we do. Having just run out of "Summer 2020" ones in early October*, I decided to take a whole new set of pictures featuring our workshop, as well as the latest products. I'm pretty proud of my snaps, so here they are for you to enjoy online...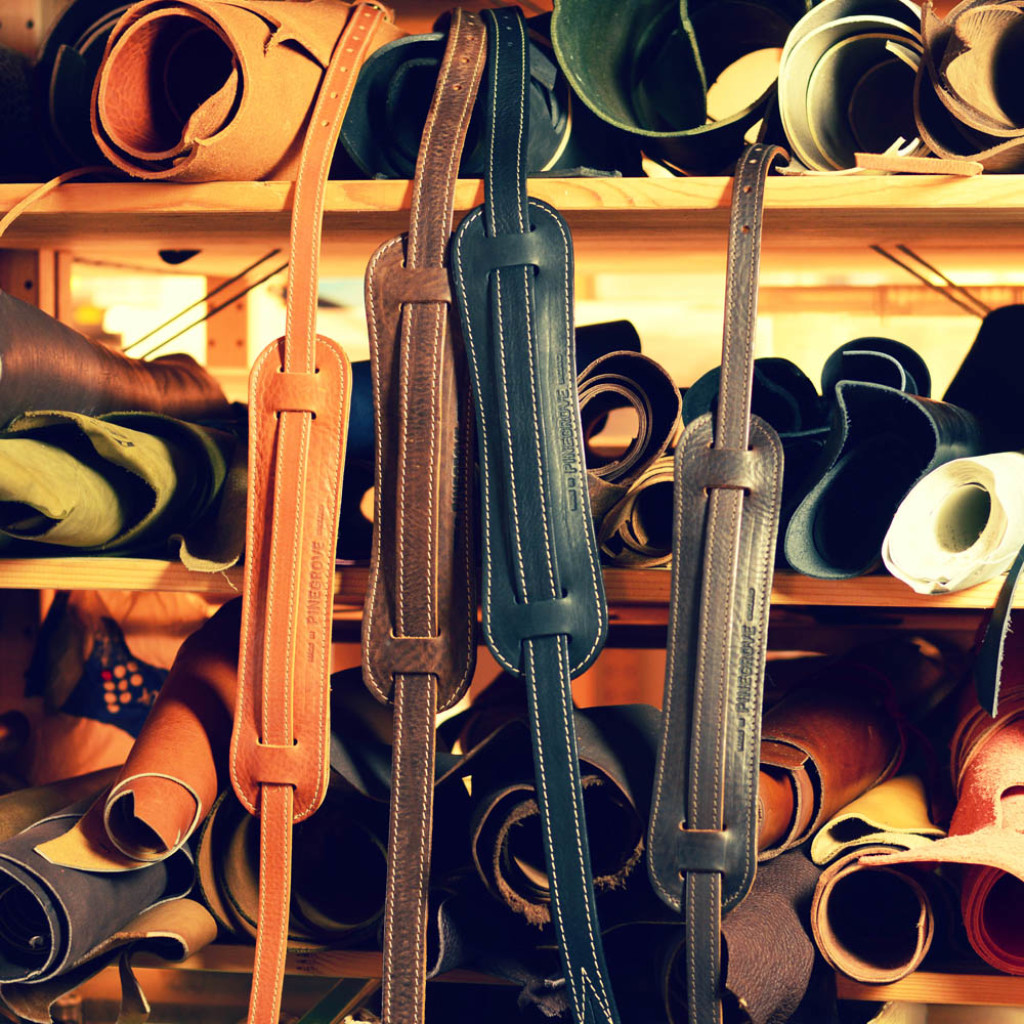 GS24 and GS25 Guitar Straps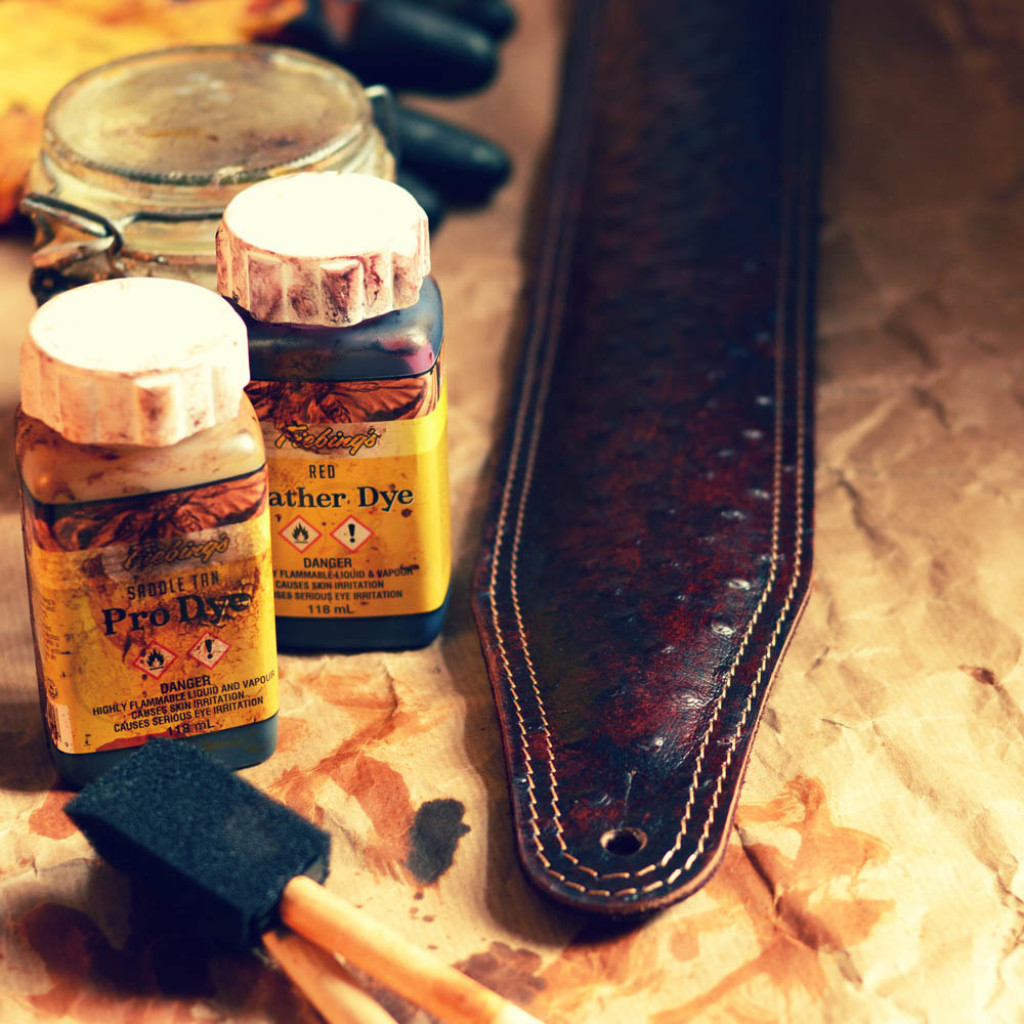 BS63-O Guitar Strap in ostrich-effect cowhide, hand-dyed in the Pinegrove workshop.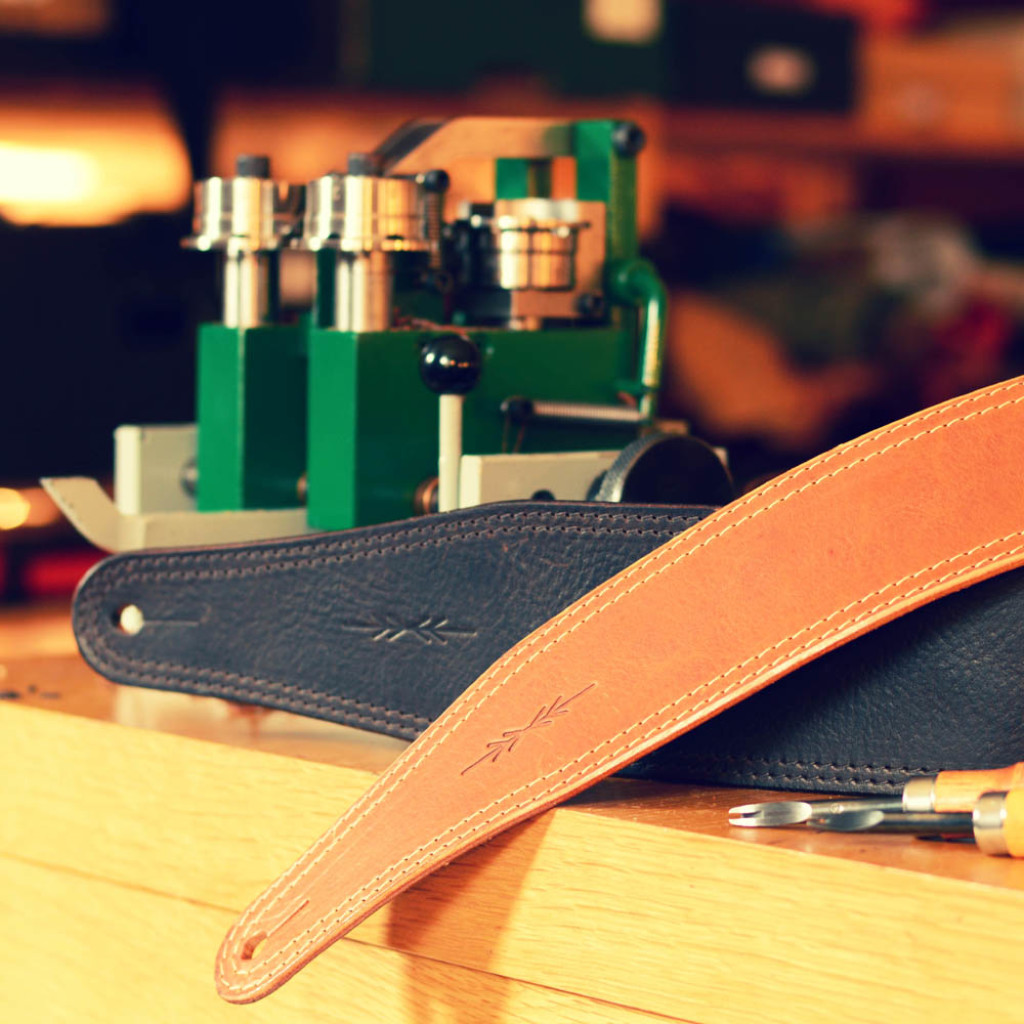 BS53 Guitar Straps, with hand-operated edge-bevelling machine from Ohio.
BS64 & BS66 Bass Straps with our heavy-duty stitching machine.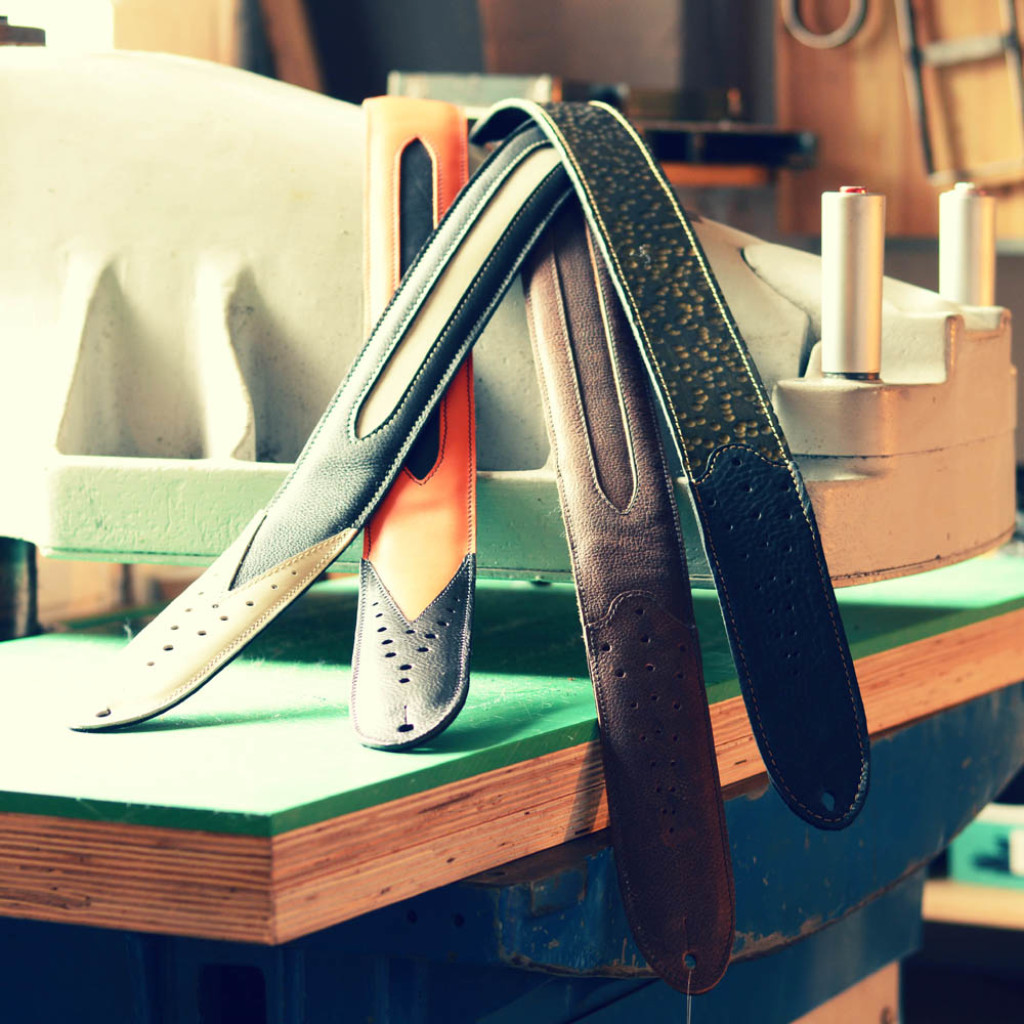 Tombstone & Skyrocket Guitar Straps, featuring our 12-ton cutting press.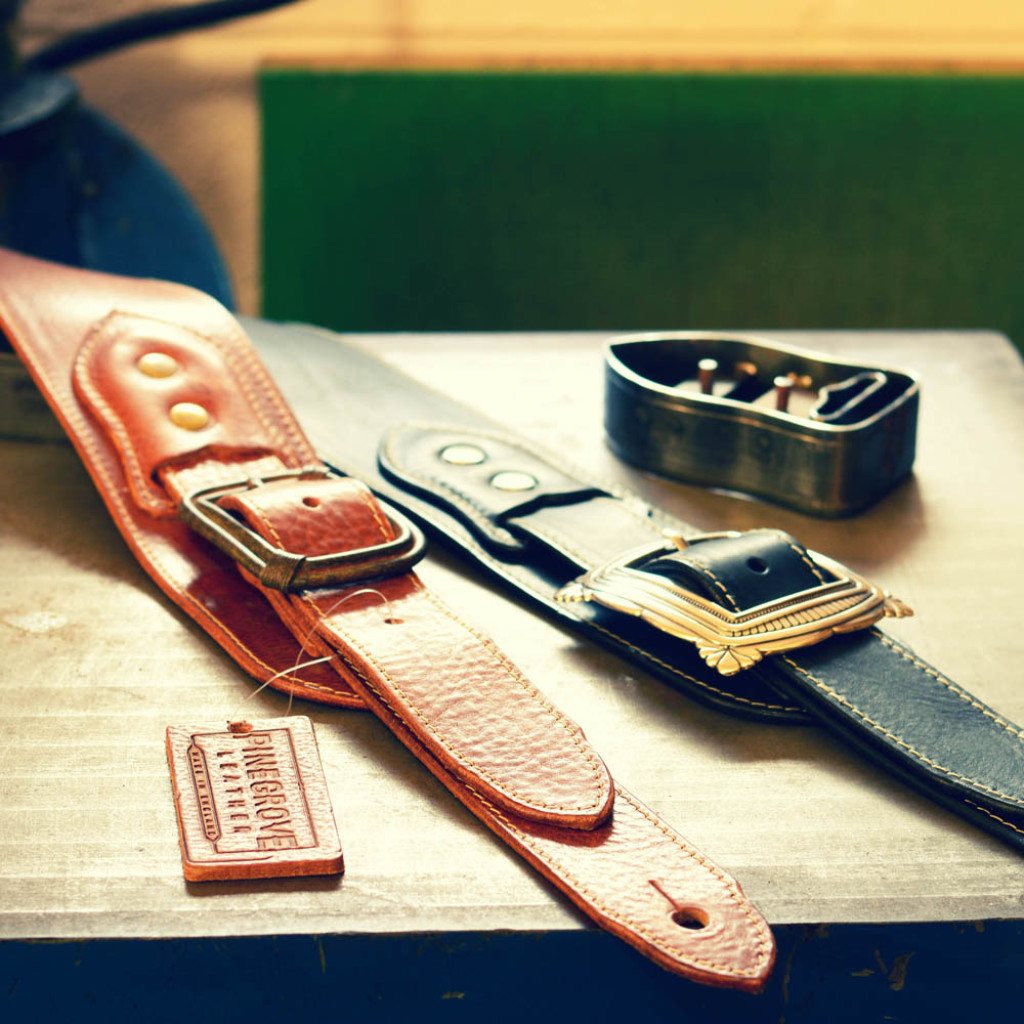 BS79 Big Buckle Guitar Straps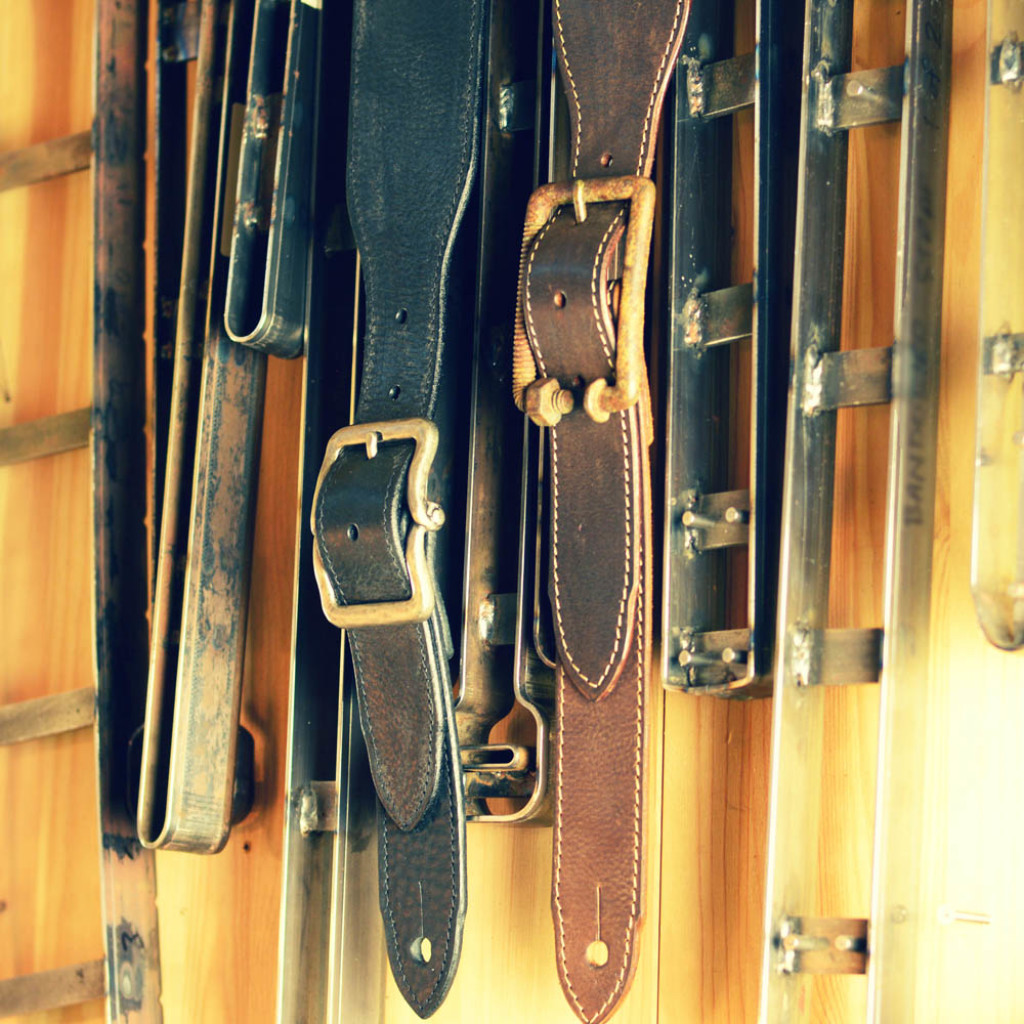 GS78 Guitar Straps, hanging out with some of our custom-made press cutters.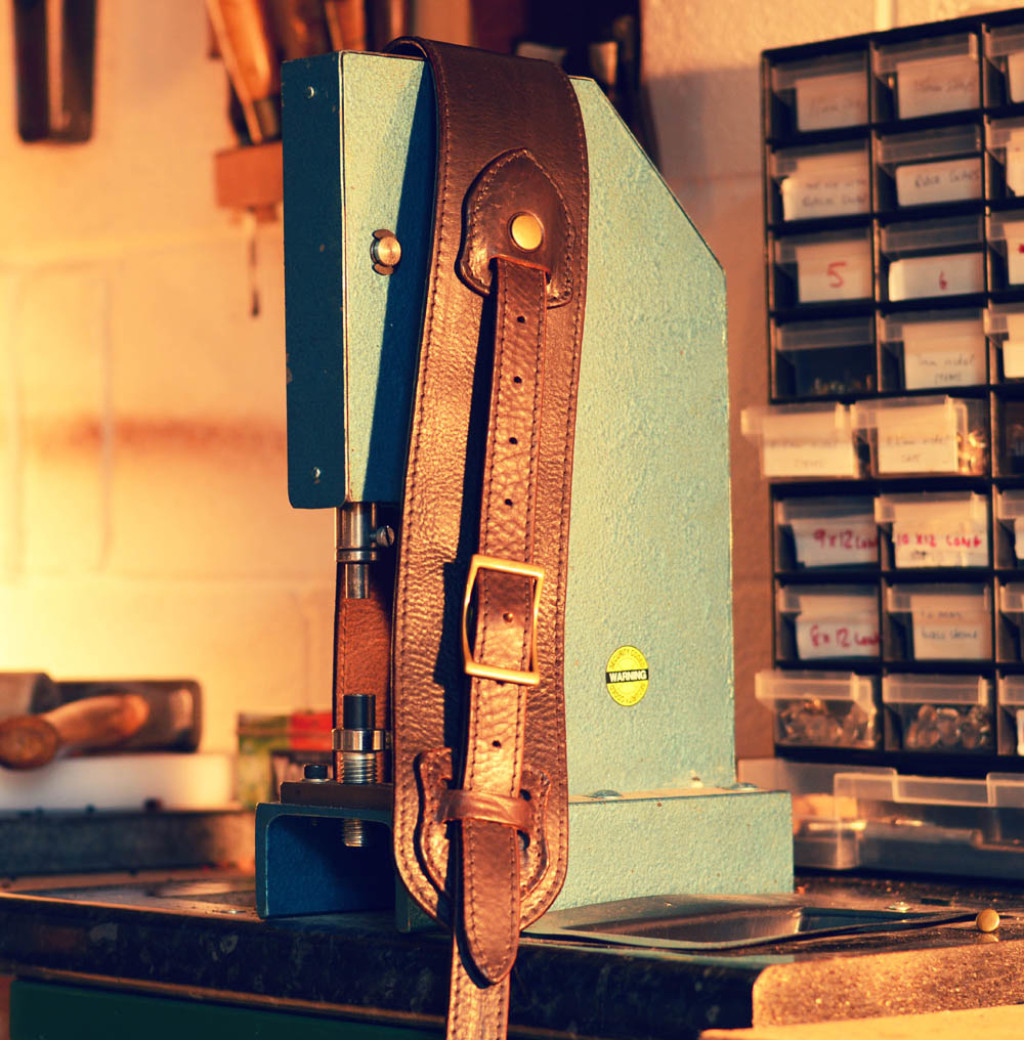 GS56 Guitar Strap (new for 2020) with our foot-operated riveting machine.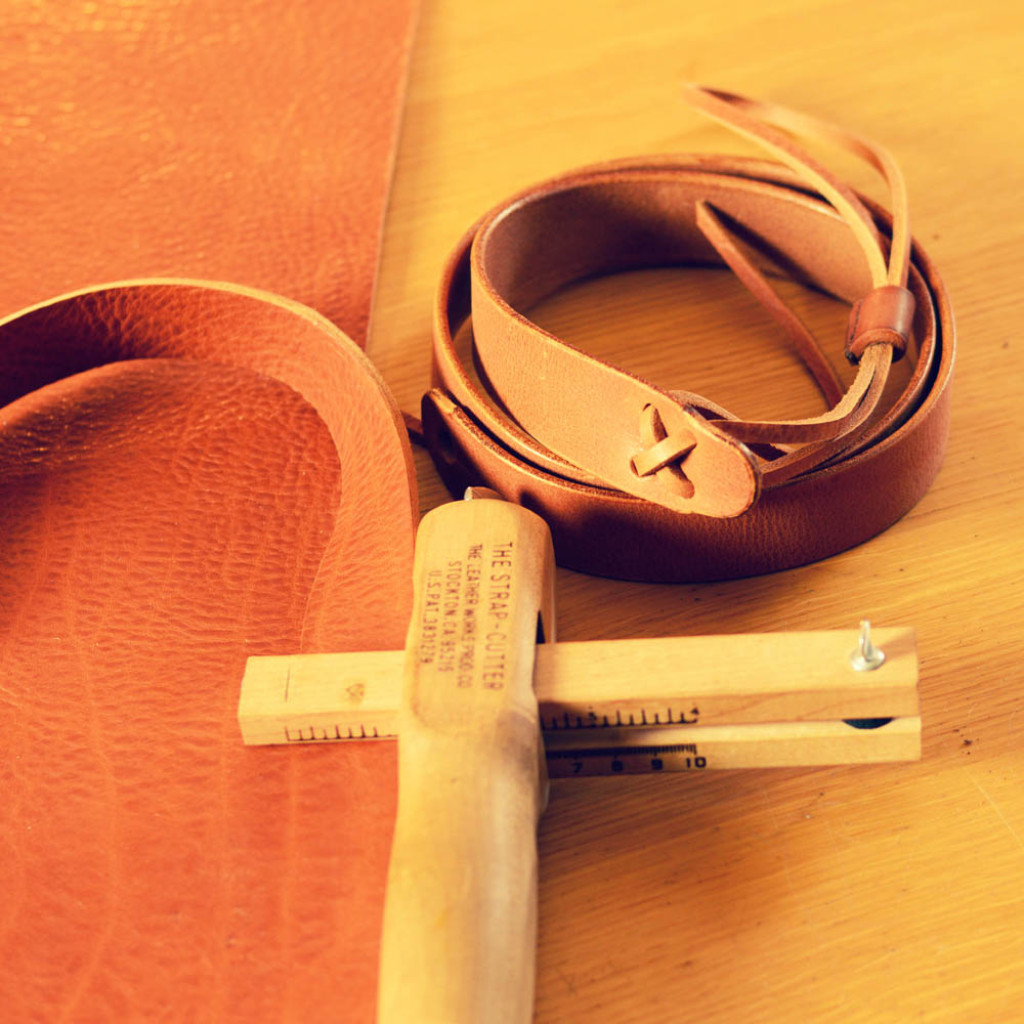 MS50 Mandolin Strap, and the tool we use to cut the initial strip of leather off the cowhide.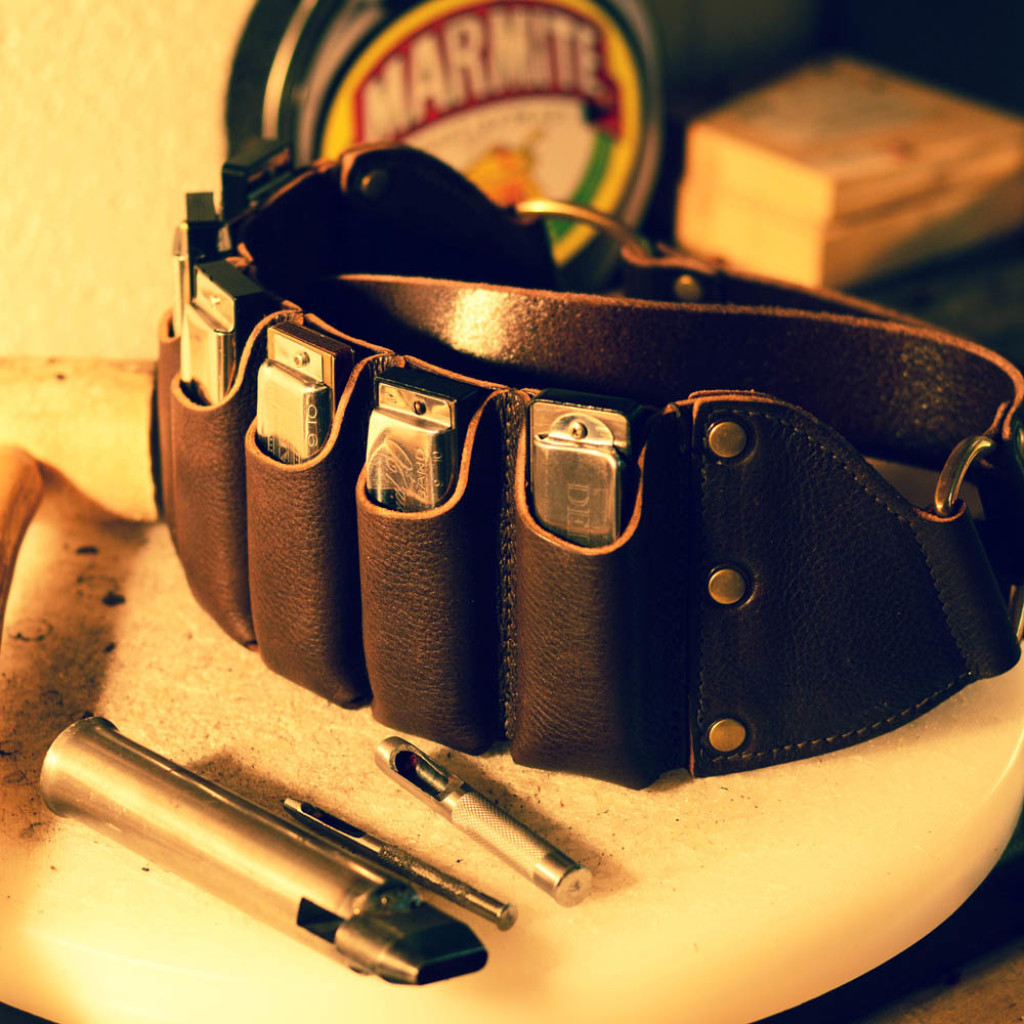 Harmonica Bandolier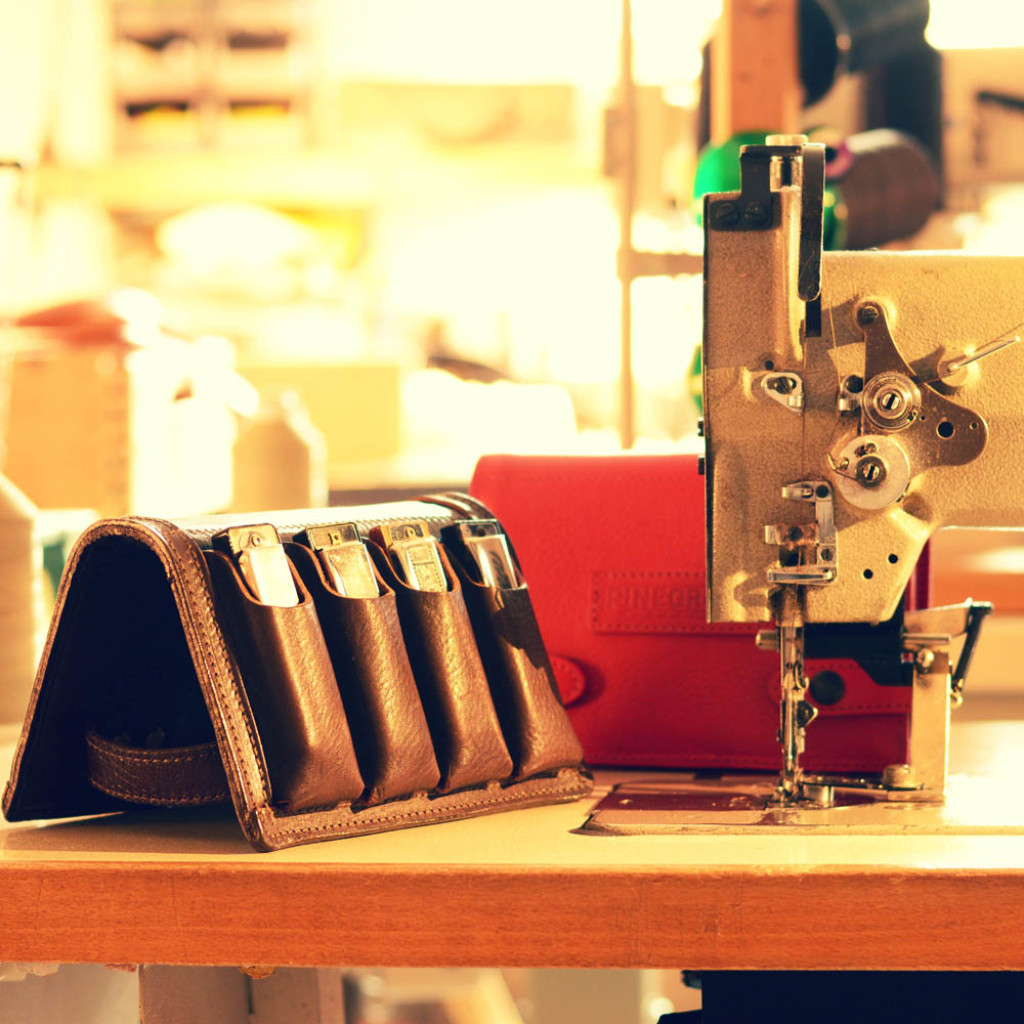 8-Pack Harmonica Cases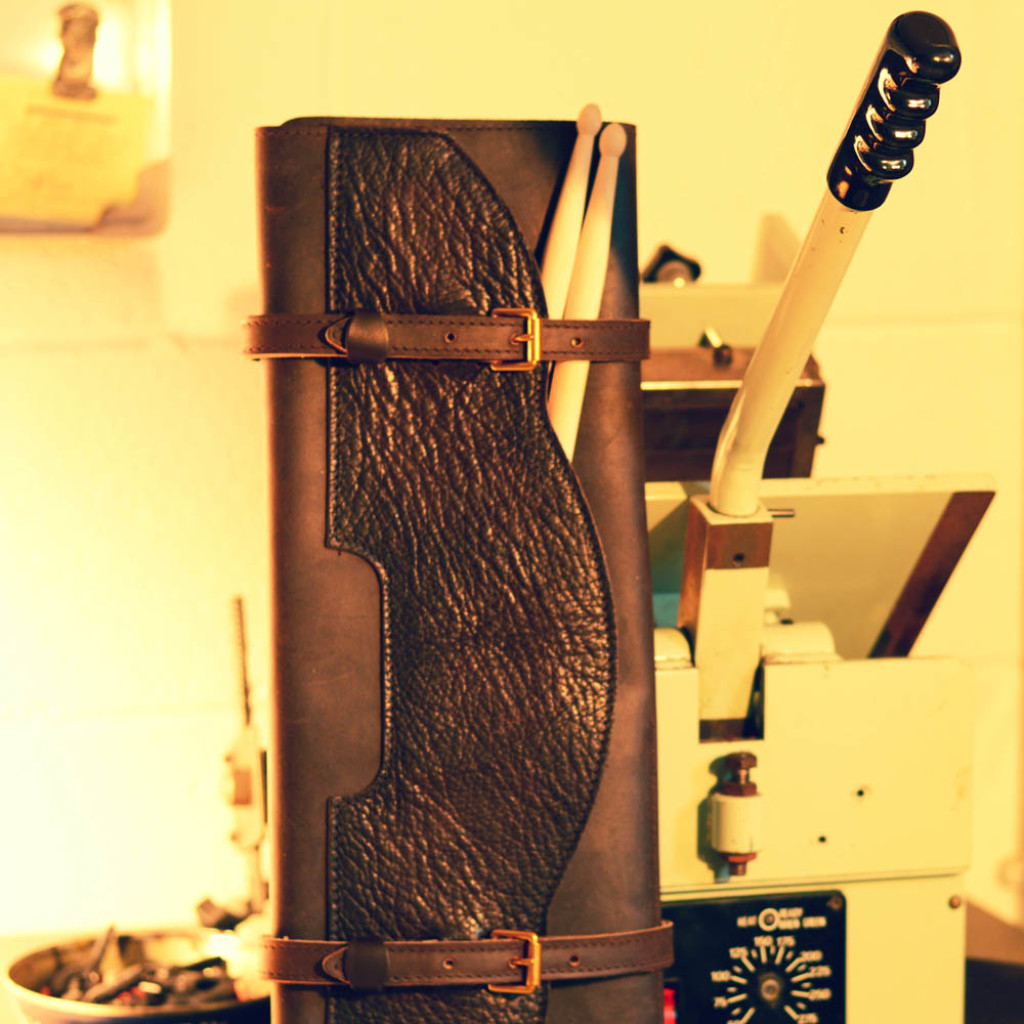 Western-style Drumstick Bag, leaning on our heat-embosser.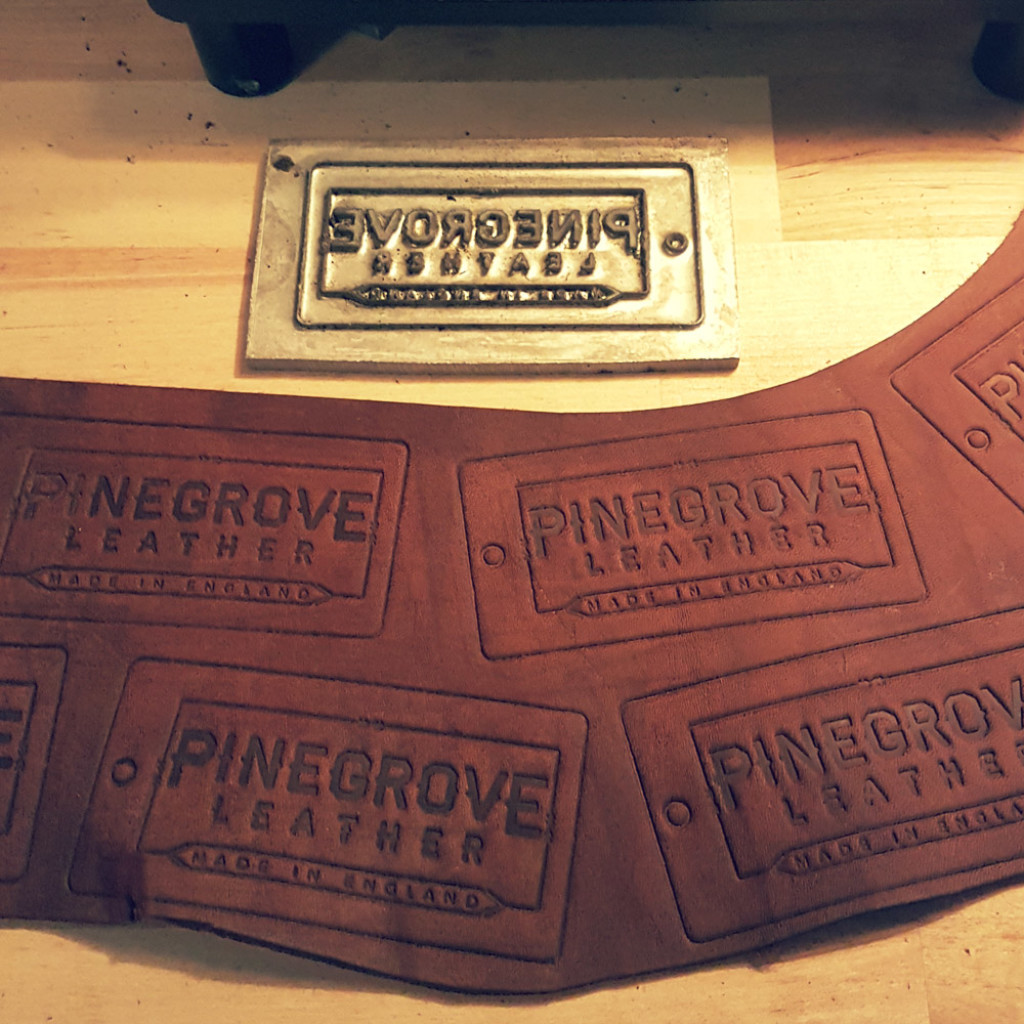 The heat embosser also makes our product tags.
*It took us till October to run out of "Summer 2020" guides, as we normally give them out at shows and festivals. The rest we know. Stay safe and live long!