Many of our narrow guitar & mandolin straps use a double-stud system for length adjustment. This includes a unique Pinegrove safety clip for added strap security. Follow these steps to adjust the length of your strap.
1. Slide the leather sleeve along the strap to see the studs and plastic safety clip.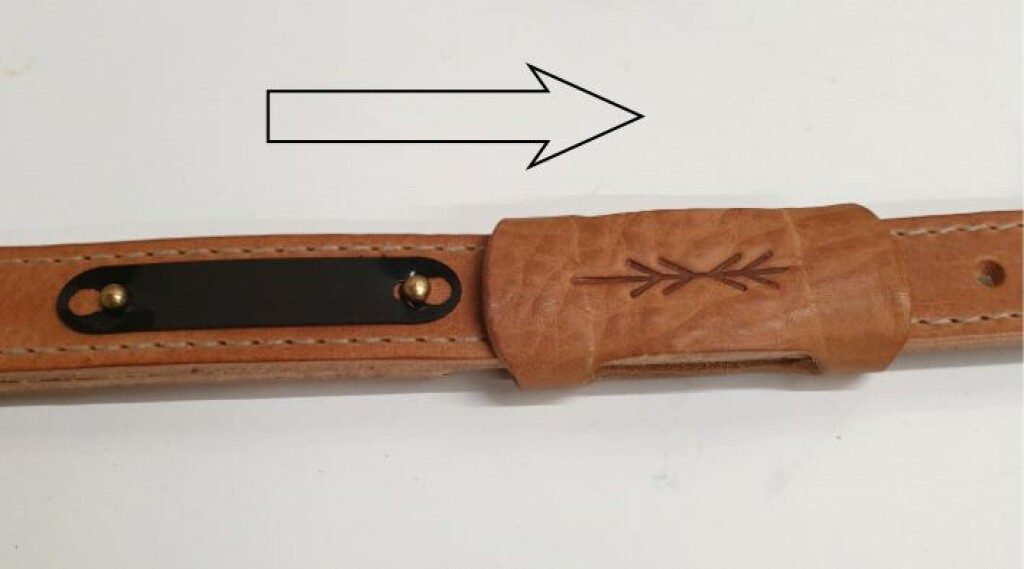 2. Pull the safety clip upwards in the middle. It will bend. Pull it off completely.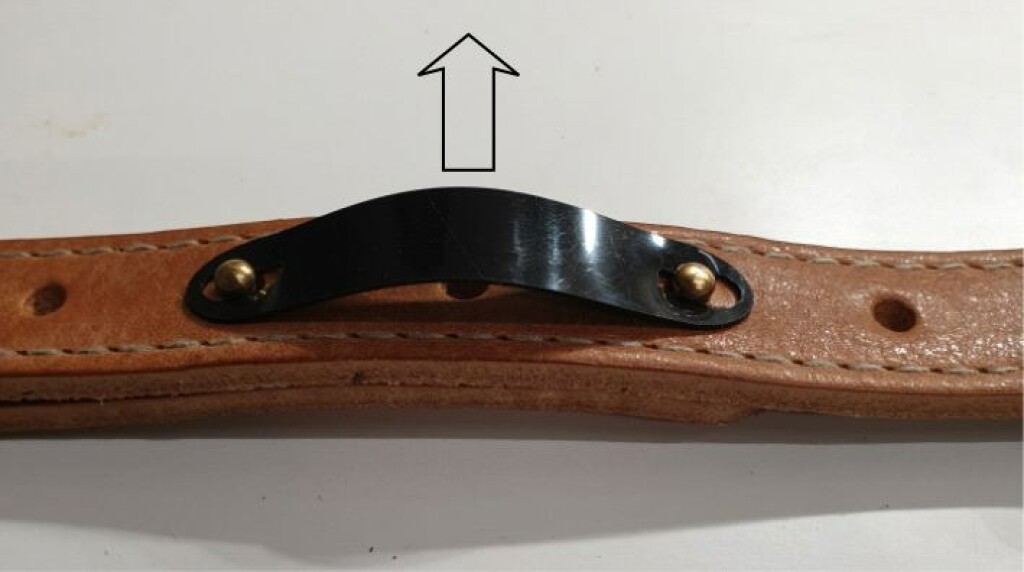 3. Pull the two parts of the strap apart, where they are connected by the brass studs. There is no need to unscrew anything, but this might take a little tugging at. Don't worry, the leather is very strong and won't break.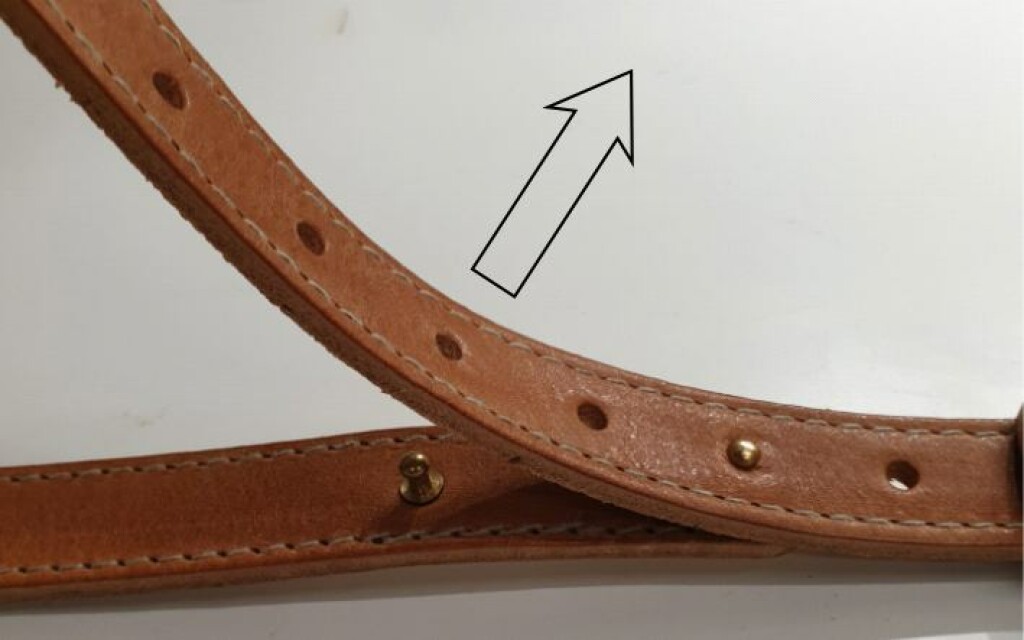 4. Connect the two parts again so that the strap is the length you want. If the leather is stiff, push it over the studs from the side.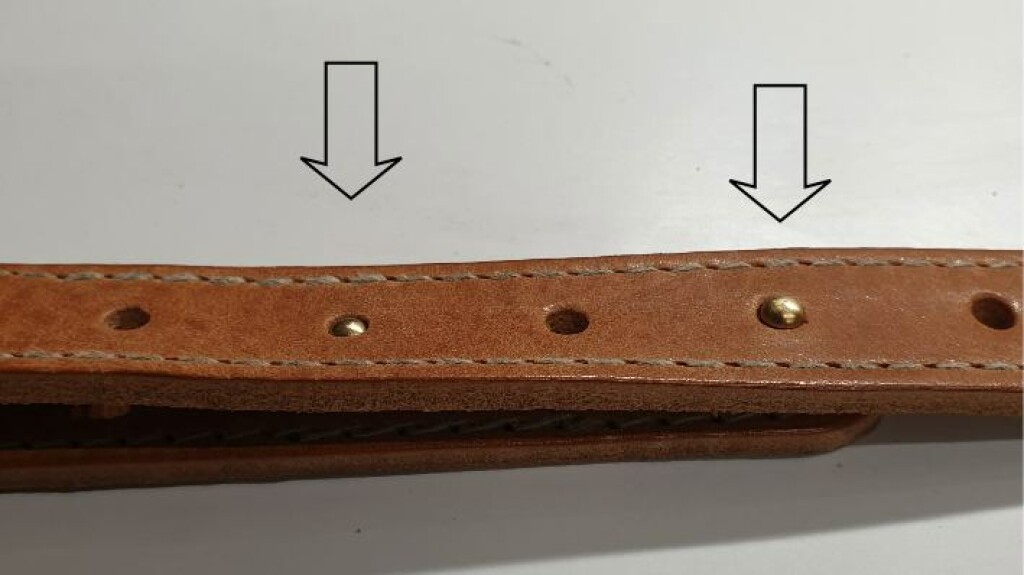 5. Now we can fit the safety clip back on. First push one end of the clip over a stud.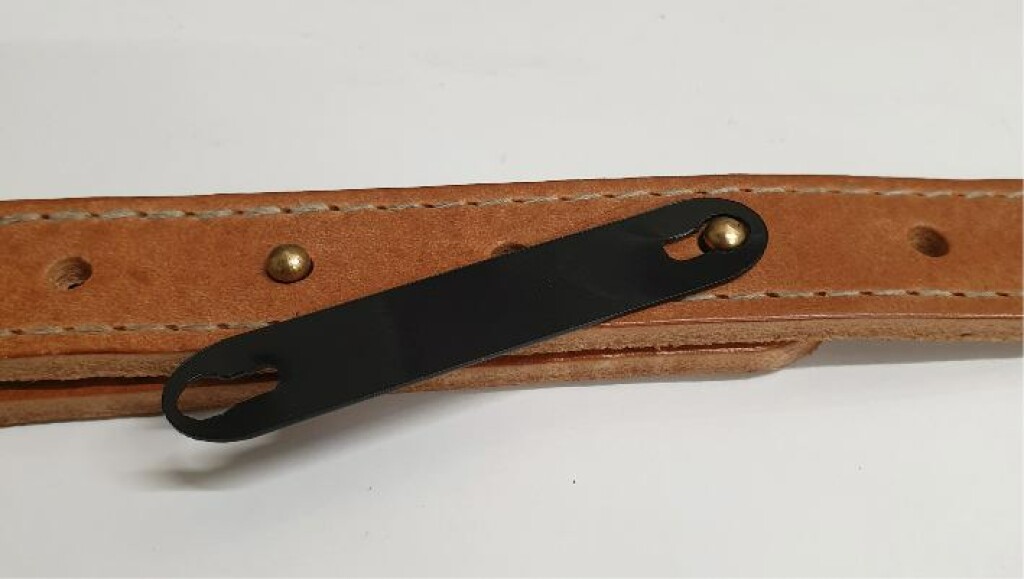 6. Slide the safety clip so that the stud goes into the slot by the hole. This will be tight fit.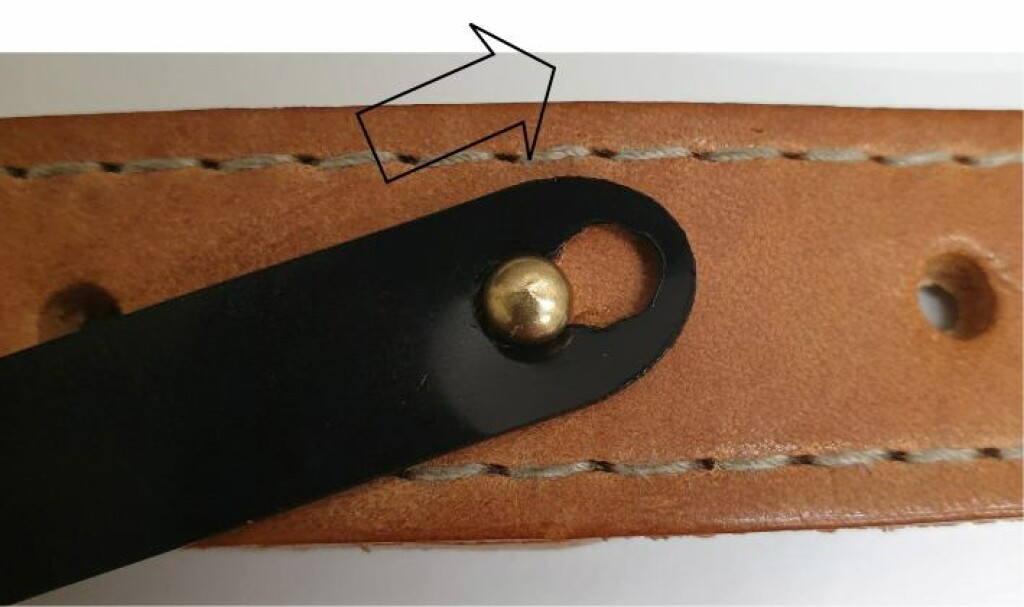 7. Now bend the safety clip so that you can fit the other end over the other stud. Then press the clip in the middle to flatten it against the strap.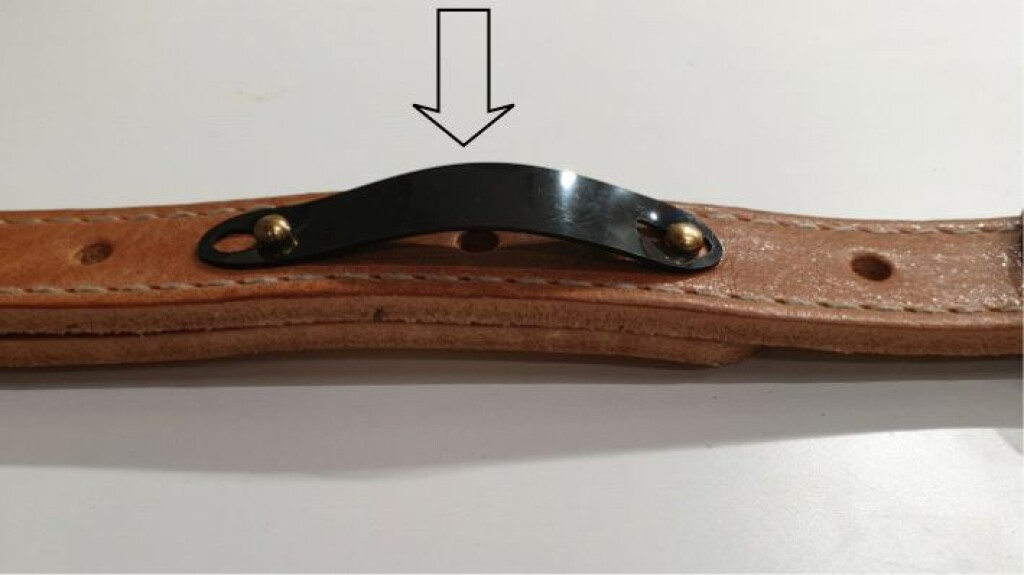 8. Finally slide the leather sleeve back over the studs to protect your instrument's finish. Job done!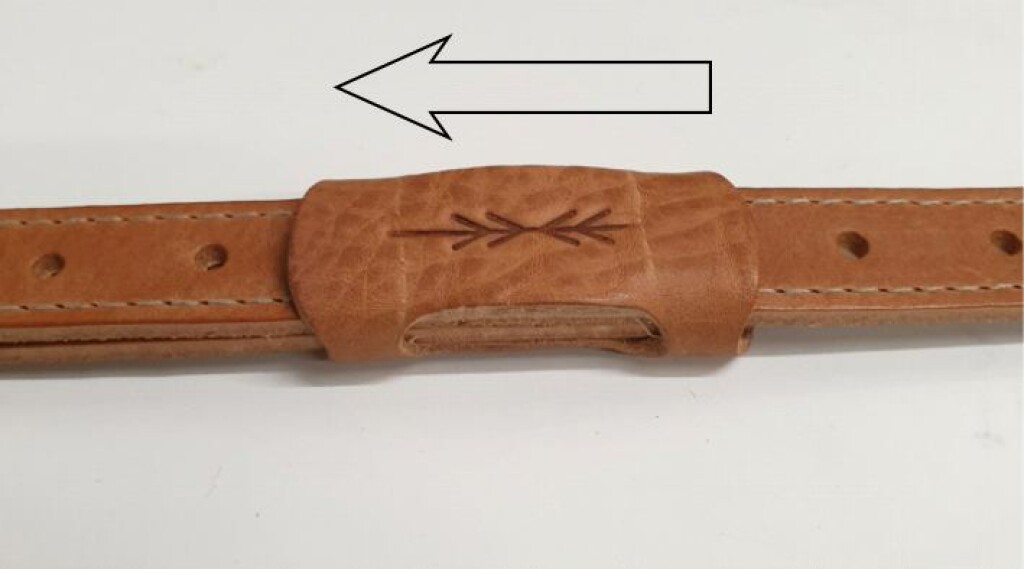 Let us know if you have difficulty. Contact details are on the Get in Touch page.