Rod writes...
Of all the famous names in bass guitar, Peter Hook must be one of the most revered. He is a total innovator, who gave Joy Division a unique and distinctive sound along with the equally distinctive vocals of Ian Curtis. Hooky is also well-known as a player who likes to have his instrument down by his knees. ("It's the only way" my friend Jamie Hewson tells me.) That requires an extra-long strap for his signature Yamaha and Shergold basses.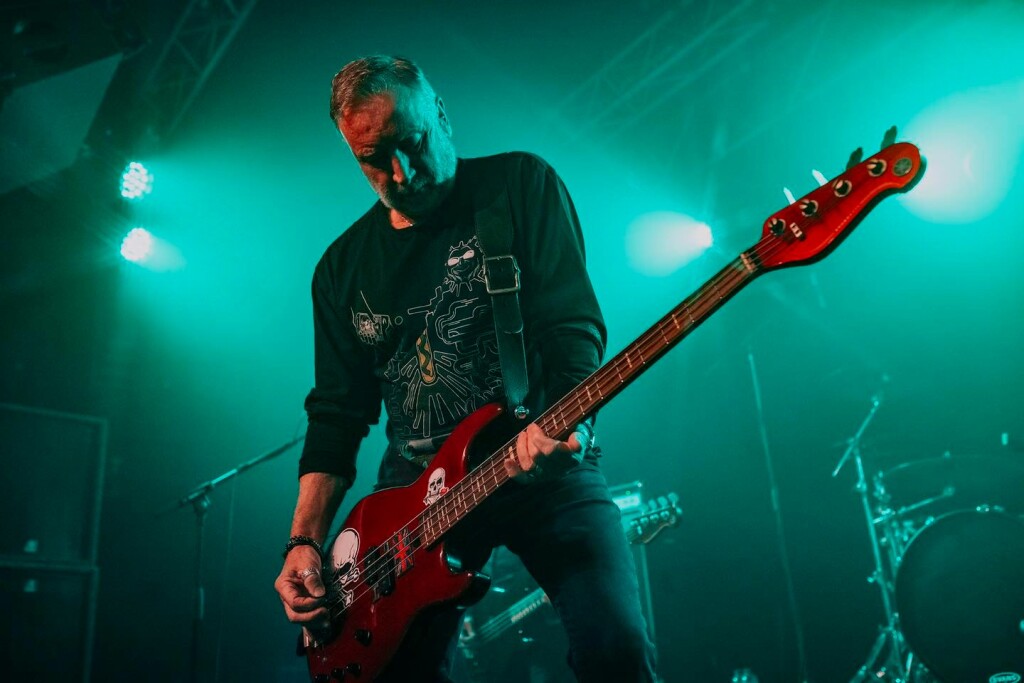 Well, Pinegrove Leather was exhibiting at The Guitar Show near Birmingham last March. Who should arrive on our stand but the man himself, looking for a good quality extra-long strap. Of course, we were able to supply and he went away very happy. A week later, Hooky wrote asking if we could make him some custom straps. This led to the creation of our new Gold Meteor and Silver Meteor straps. So good that we put them on the web site: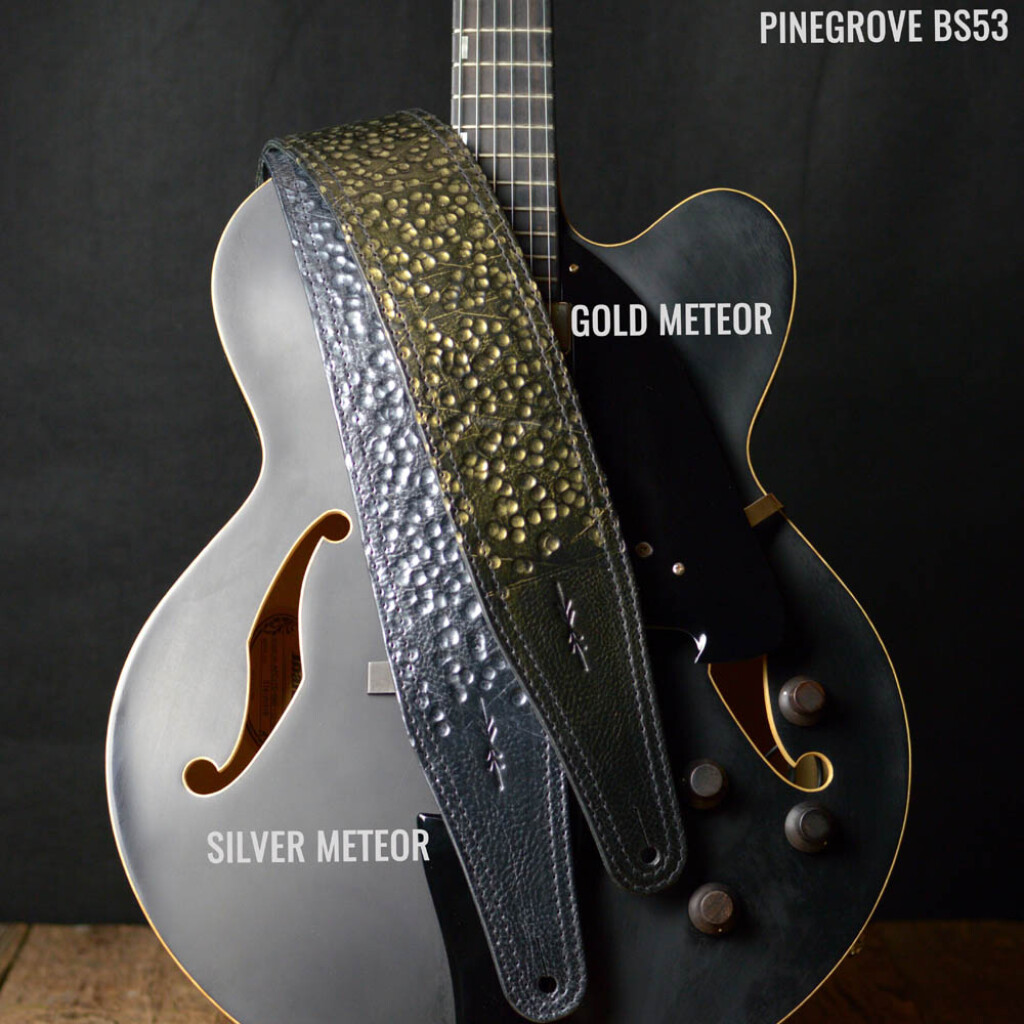 Over 40 years after Joy Division's short career and the birth of New Order, Hooky is still a very busy man. His current band, Peter Hook And The Light, plays a set of Joy Division and New Order songs, to sell-out audiences all over the world. He's a very personable guy though, just a lad from Salford who made good while keeping his feet on the ground.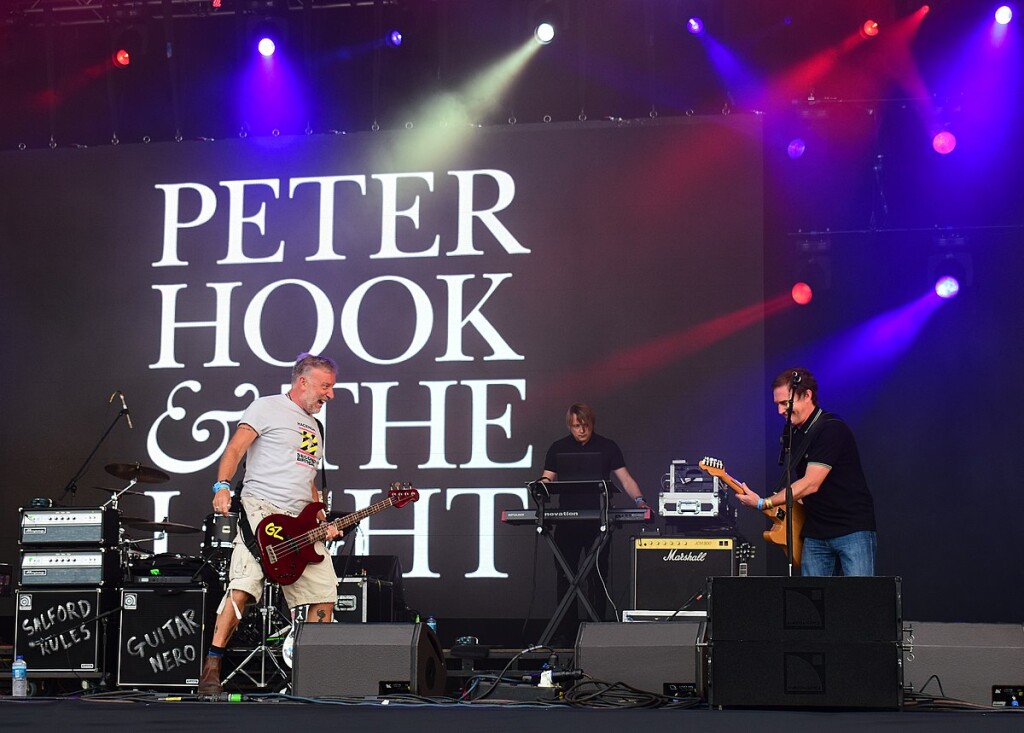 Hooky was interviewed at The Guitar Show 2023 to an audience of visitors and gave us some great stories, as well as interesting insights into the sad demise of Ian Curtis. "Back in the 1980s, there wasn't the kind of recognition and support for the difficulties Ian was going through. I don't think his friends even recognised it for what it was, before it was too late." Other stories included playing to an audience of one in Joy Division's early days, and developing his up-the-neck bass playing just to get a decent sound from a crappy speaker. As they say, the rest is history.
Peter has written three books about his experiences with Joy Division, New Order and the ill-fated Hacienda Club in Manchester. I recommend them all!
• The Hacienda: How Not to Run a Club.
• Unknown Pleasures: Inside Joy Division.
• Substance: Inside New Order.
Peter Hook And The Light web site: https://peterhookandthelight.live/