Rod writes...
A good friend of mine recently found some copies of the Boy's Own Paper from 1955, and one has the greatest cover featuring a pre-pop harmonica trio: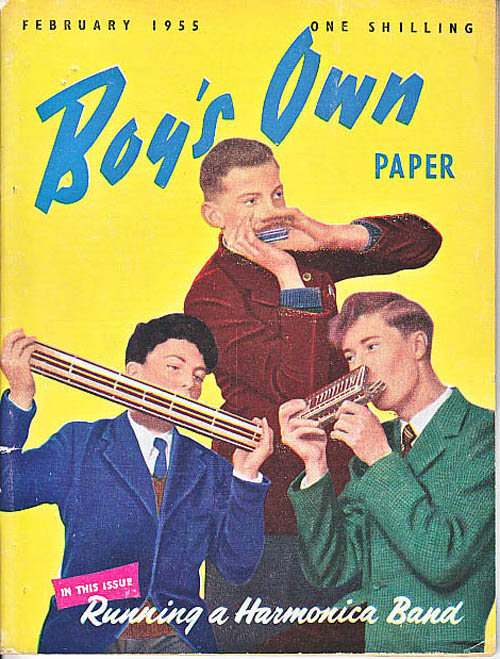 The double page article inside guides its readers on setting up a full harmonica orchestra, including where the players should all stand. It was written by Sid G. Hedges, then a mainstay of what is now the UK National Harmonica League. Have a read if you can: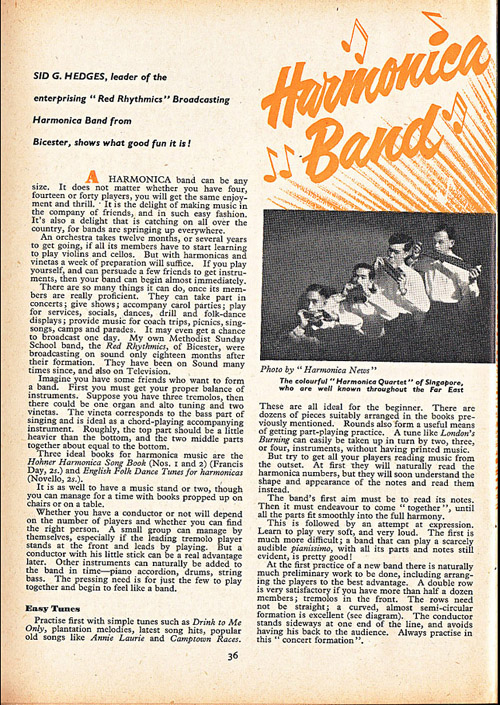 According to Harmonica World magazine editor Roger Trowbridge, Sid's harmonica band The Red Rhythmics ran for 20 years and even appeared at the Albert Hall. Sid wrote The Hohner Harmonica Band Book and travelled far and wide promoting harmonica bands. He even has an entry in Wikipedia. Goodness knows what he thought of Little Walter and Chicago blues. The old magazine also has a nice advert from Hohner. I wonder if that's meant to be Sid.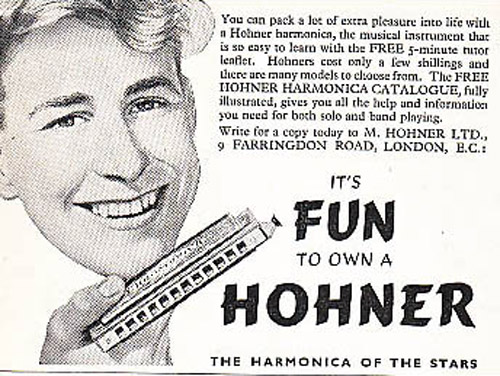 Talking of old adverts, here's one from American magazine Popular Science in July 1947. Isn't it swell?! (Thanks to Mark Harper for this.)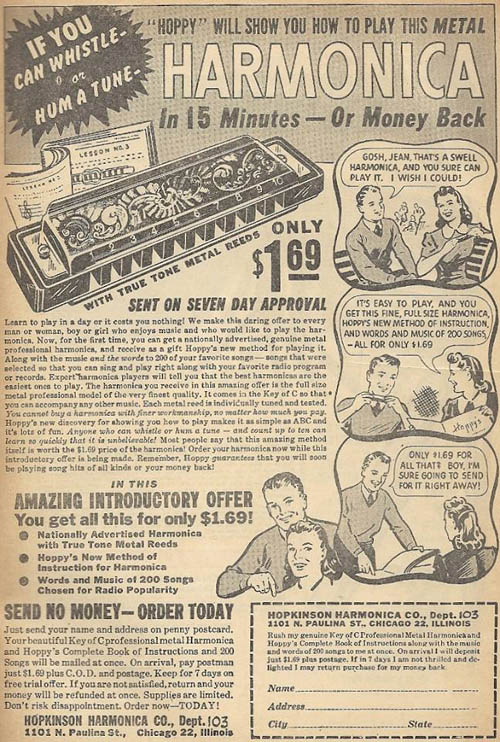 And here's a page from US magazine Popular Science. Looks like it's from the 40s or 50s.