Rod writes...
A long-time friend of mine, Jonny Hick, has kept himself busy during the lockdown by having a go at making a guitar. This isn't a simple plank of wood, it's a hollowbody type modelled on a Kay Thin Twin from the 1950s, made famous by bluesman, guitarist & harmonica player Jimmy Reed.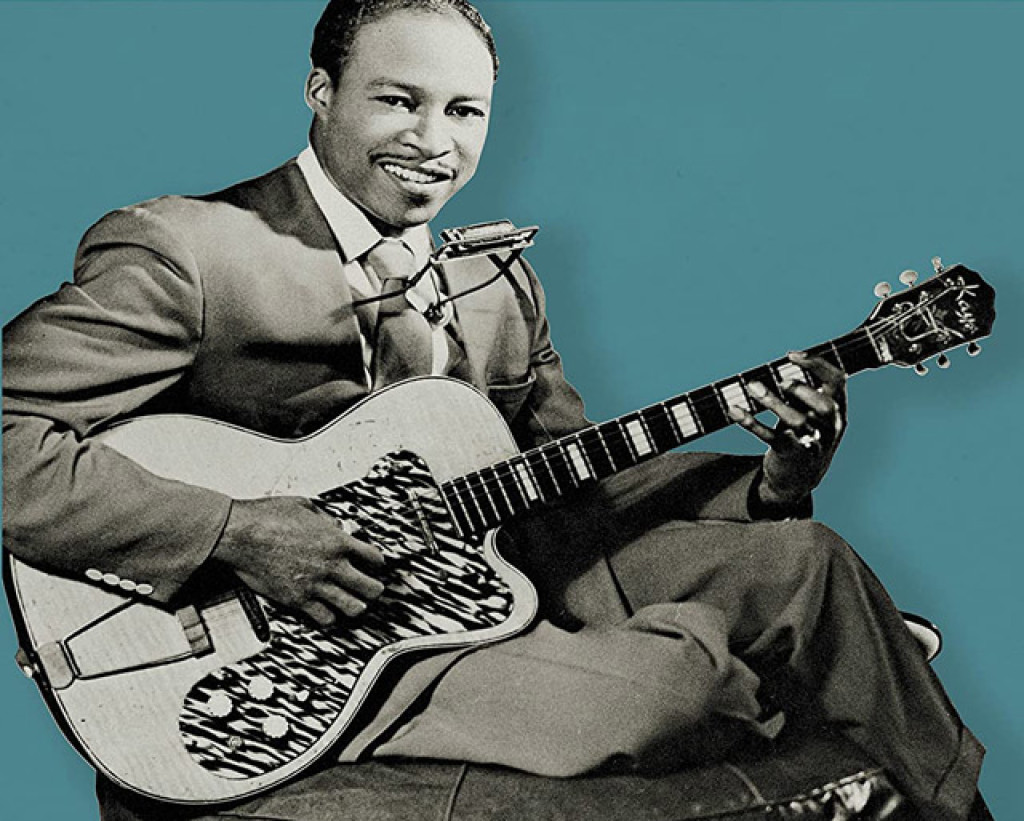 Jonny is an Americana, blues and rockabilly fan, who is highly skilled on guitar & stand-up bass, and has a cool clear baritone voice too. He currently plays in an number of bands including The David Broad Trio, King Zepha, The Do-rite Trio and his own band Jonny Hick's Jukejoint Allstars. He and I enjoyed playing in a bluegrass band together at one time, and he's a Pinegrove fan too of course.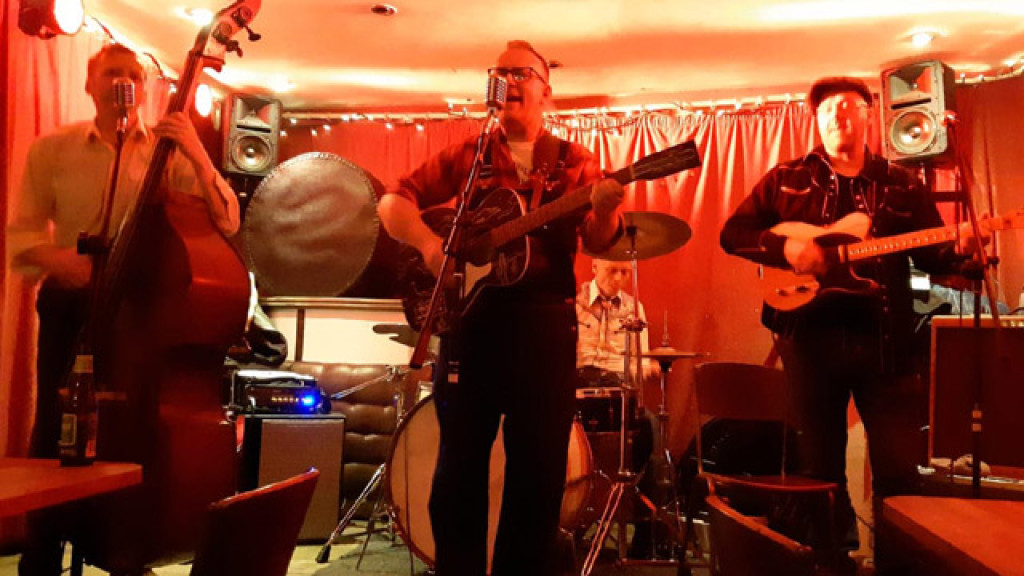 Jonny isn't just buying a kit of parts to build a facsimile Kay. He's reusing old parts and even reclaimed timber to make his own unique machine. For me, this is the most exciting thing about the project. Here's what he says:
"I've just used what I had around, apart from the ash veneer for the sides and the kerfing. Most of the spruce for the blocks and bracing is from the next door neighbour's roof beams after they had an attic conversion. I've got some rosewood from a fitted wardrobe I took out of our bedroom."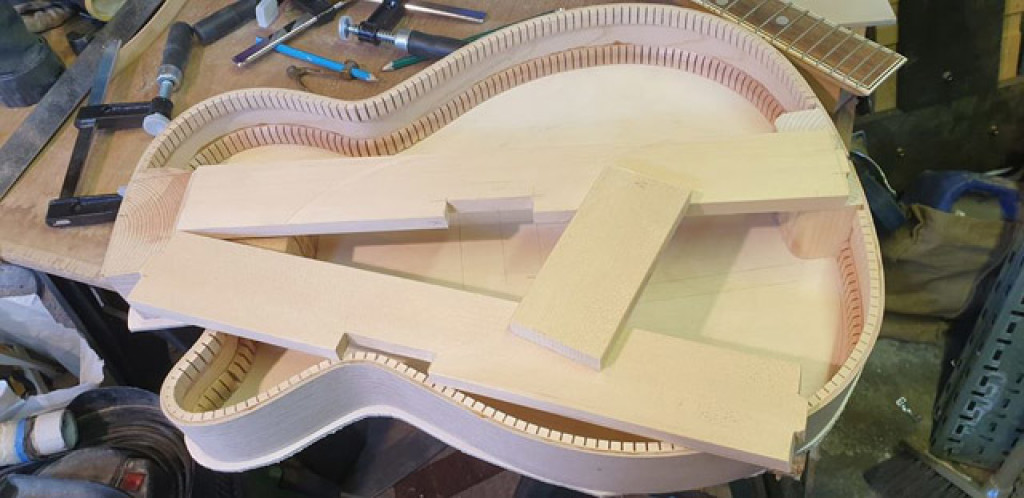 "I have a 60s Teisco pickup and a Dynasonic and the bridge and tailpiece from a 60s Japanese guitar. The neck is off an old Eastern European archtop. I bought it on Reverb from Hungary. "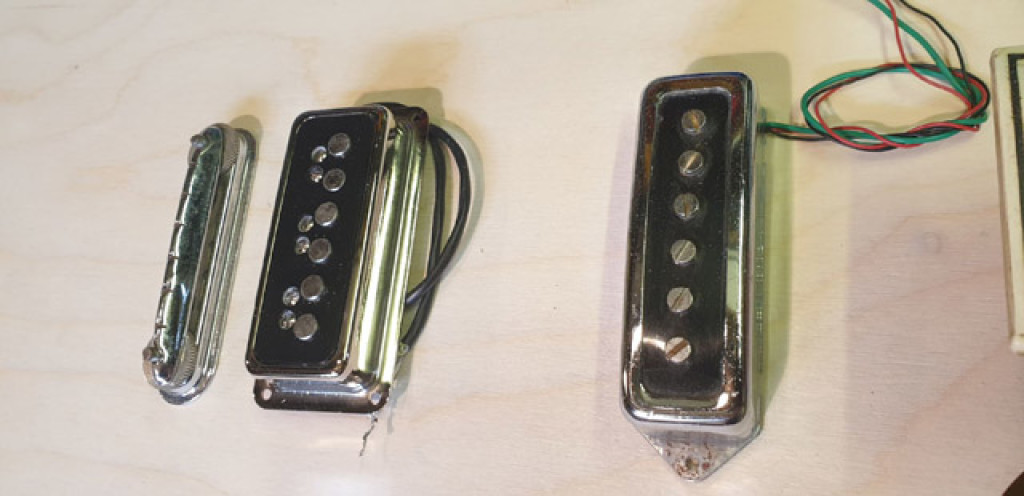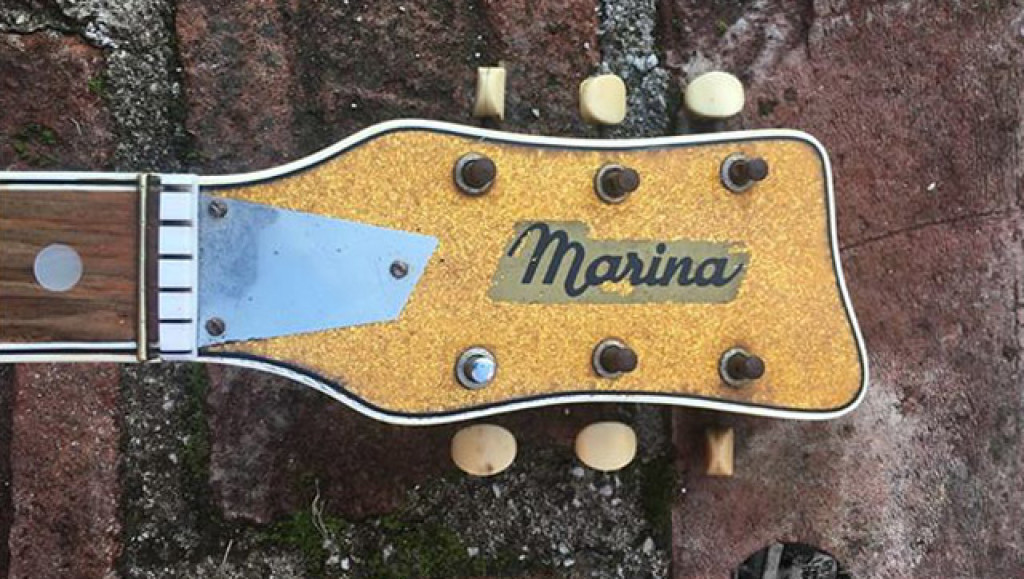 "I made the jig from a bit of old kitchen worktop, with mdf screwed to the top to get the depth. I copied the shape from my acoustic because it's a really comfortable size, then added a cutaway. The sides are 2mm Masonite with ash veneer, so the jig was to laminate that together. Top and back are 3mm birch ply, because I had a sheet already!"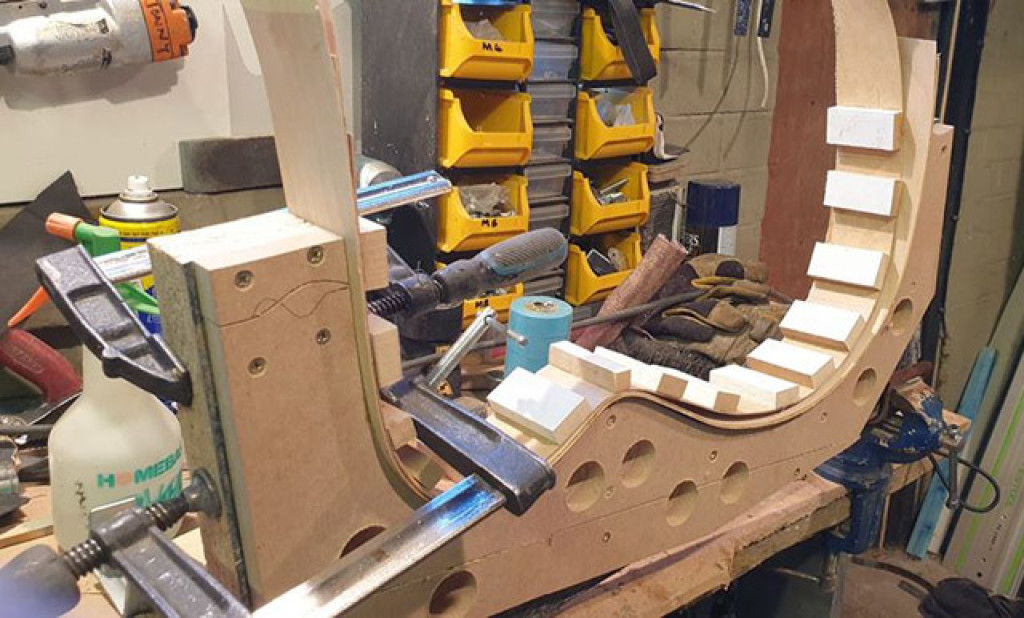 I asked Jonny where he got the information from to do all this, and he told me he's picked up a lot just from watching YouTube videos. He's also researched the bracing on a Kay Thin Twin, which was more difficult. The new creation isn't finished yet, but it already looks like a great guitar!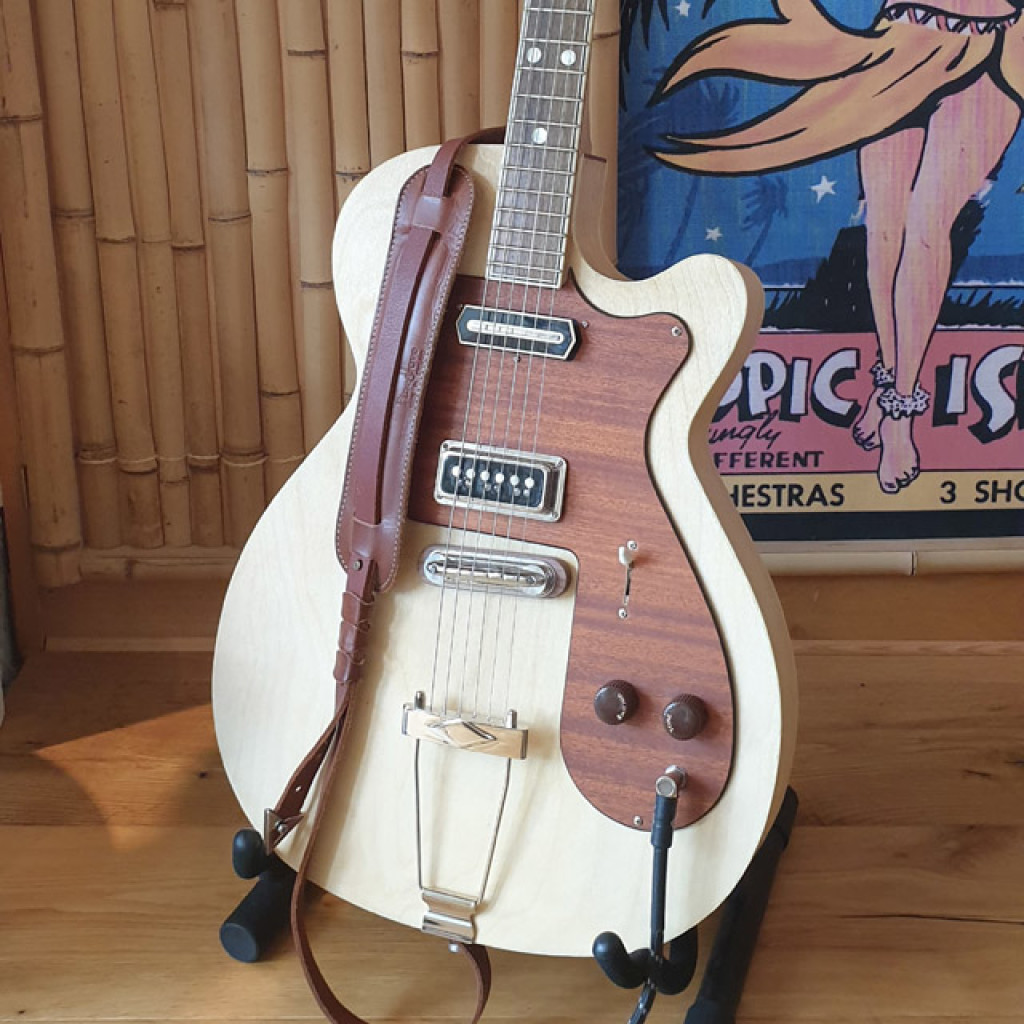 I wonder if he'll be making his own strap too…
Rod