Rod writes…
At Pinegrove Leather we like to give our customers extra freebies with their purchases. We even pack our straps and cases into a free gift: They all come in an extremely handy reusable cotton bag.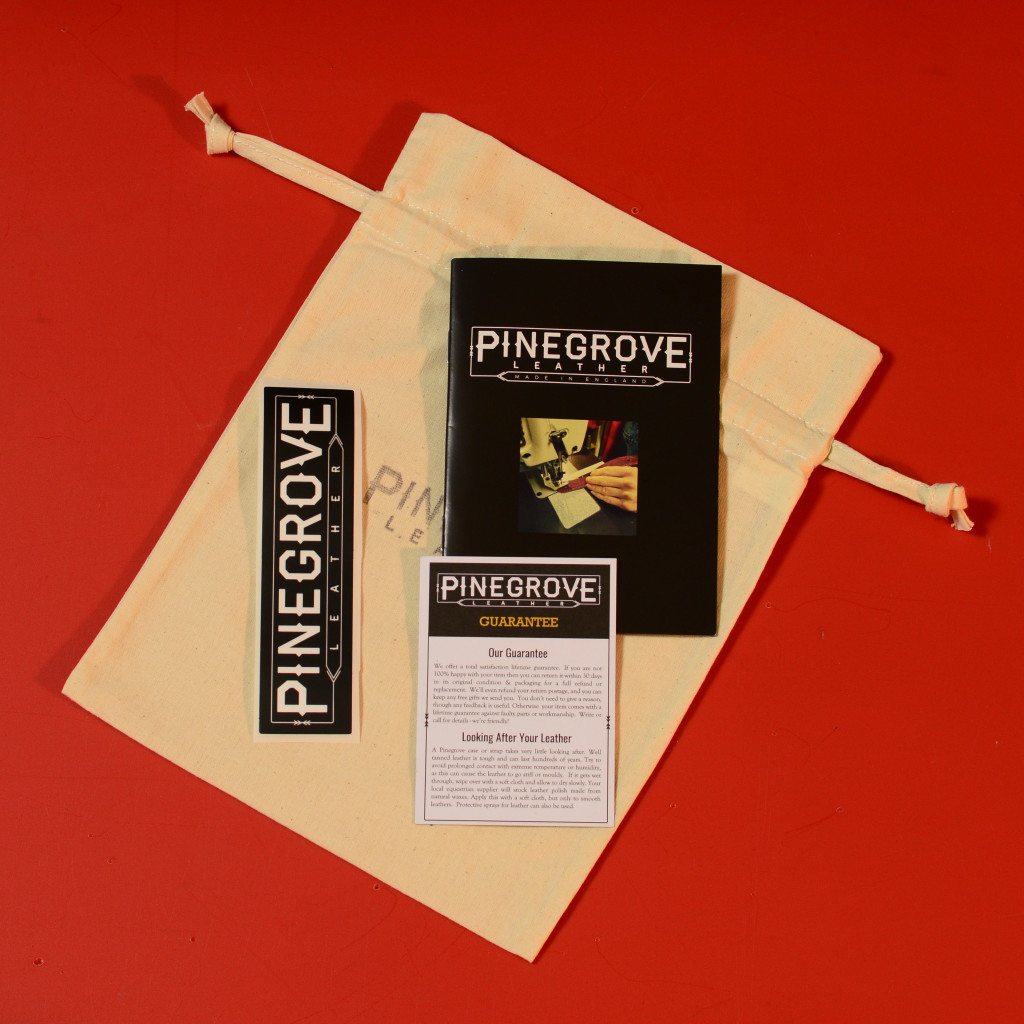 You'll also receive a sticker, a guarantee/care card and a printed image-rich booklet showing our main products. This quick tour guide gives an introduction to Pinegrove and its ethos of quality, usability and beauty in leather, so it's great to pass on to friends. Let's not forget the obsessive customer service too - whatever you want, we'll do our best. You need it in Hawaii by the end of the week for a birthday party? We're on it!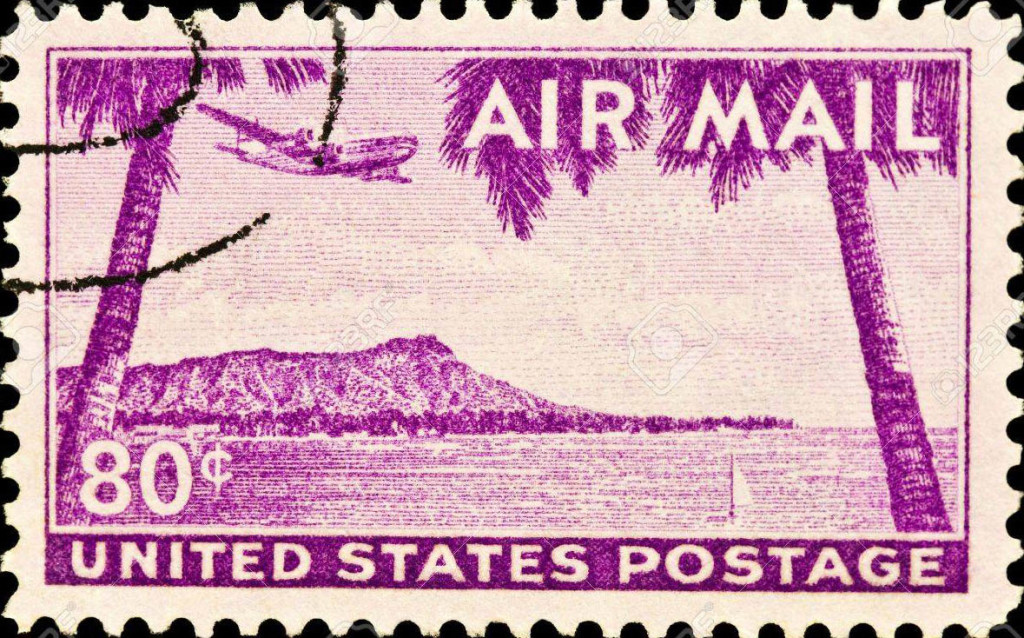 We also like to give away a free gift that pertains to the actual product you have chosen. Harmonica products over £35 (US$47/e39) come with a free harmonica pouch in soft leather. Guitar straps have a choice of useful free gifts. Sometimes we're stumped however, wondering what to offer that matches an item, such as our Songwriter's Notebook Case.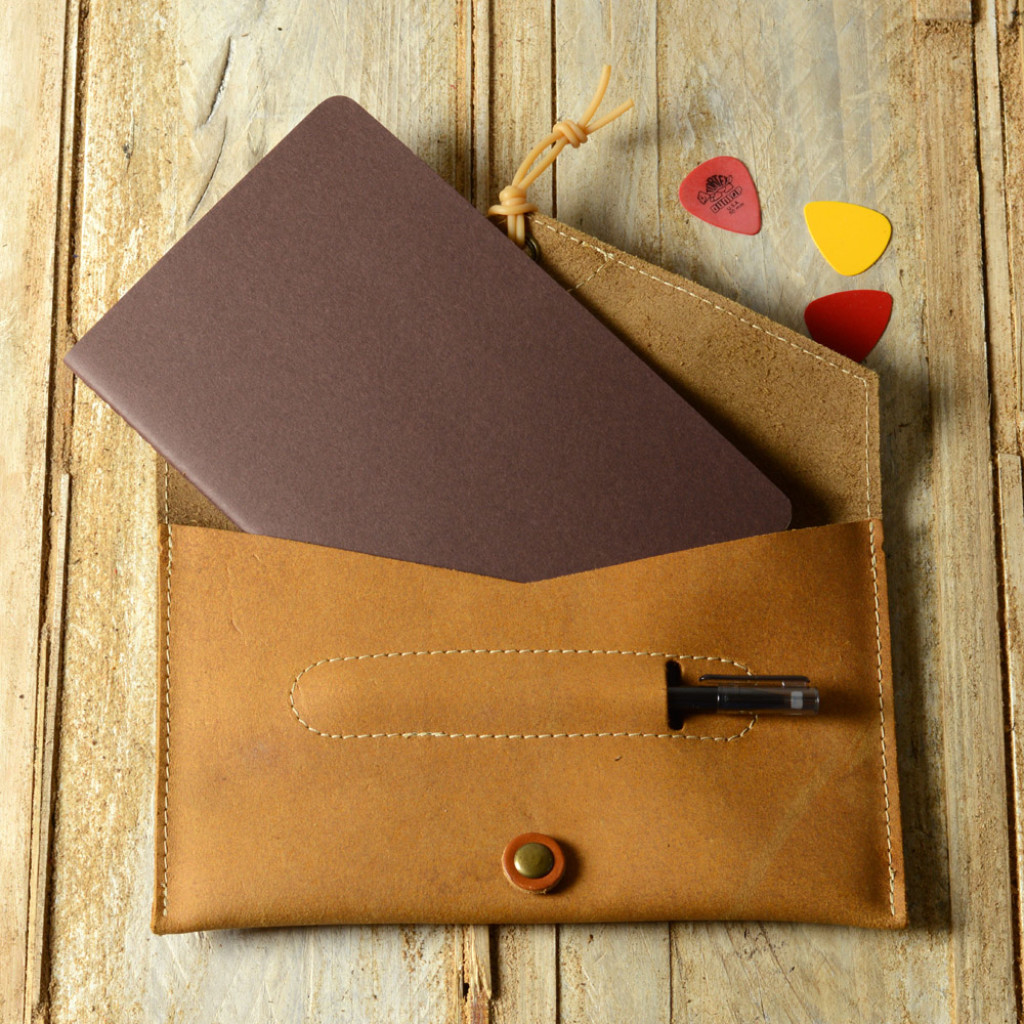 It's obvious really. Most of us who perform music like to get gigs. We want lots of gigs, in little bars, small town theatres**, concert halls, huge festivals. We don't mind, we just want offers. We carry with us a few business cards everywhere we go, just in case the opportunity arises to promote ourselves. What happens to those cards? Well, in my case they quickly get dog-eared in my wallet. This doesn't look good when I hand them out!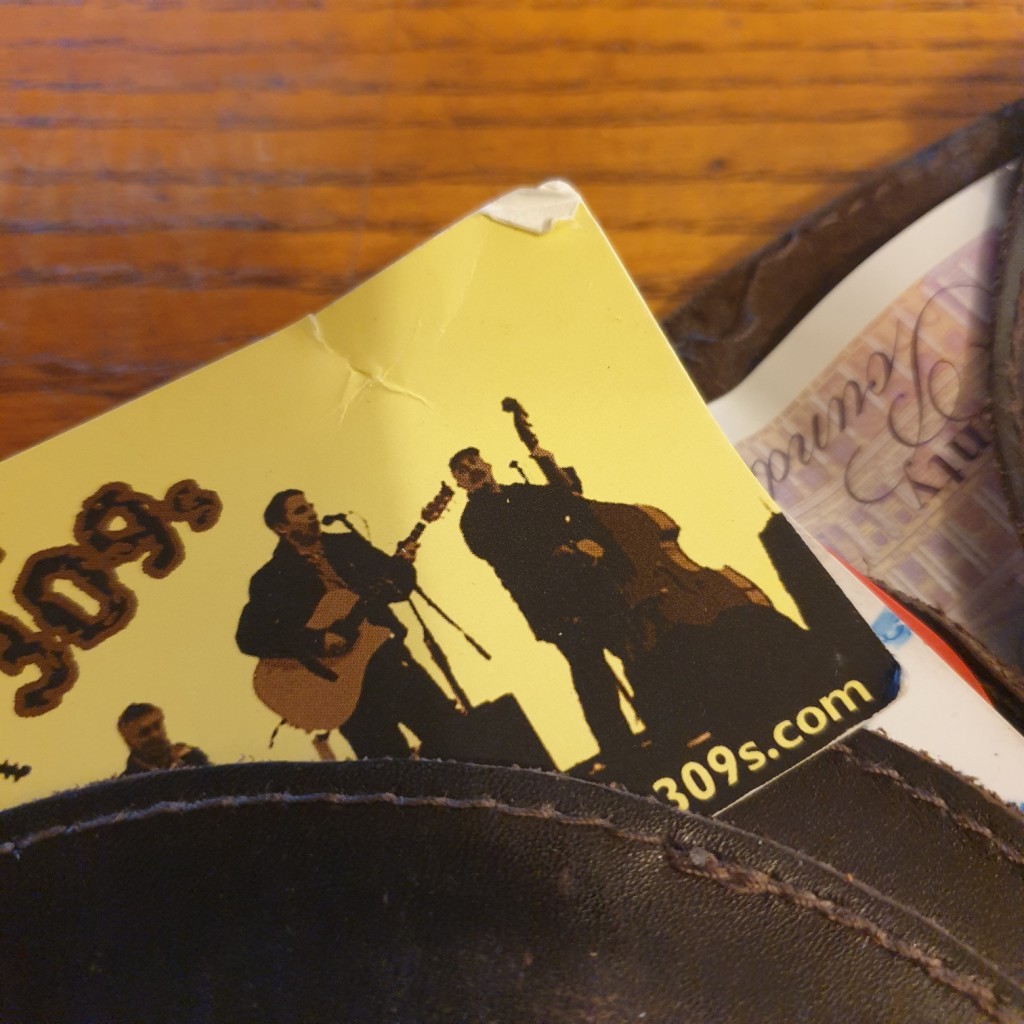 So at Pinegrove HQ, where we have lots of bits of scrap leather, we've come up with the solution: A little business card wallet.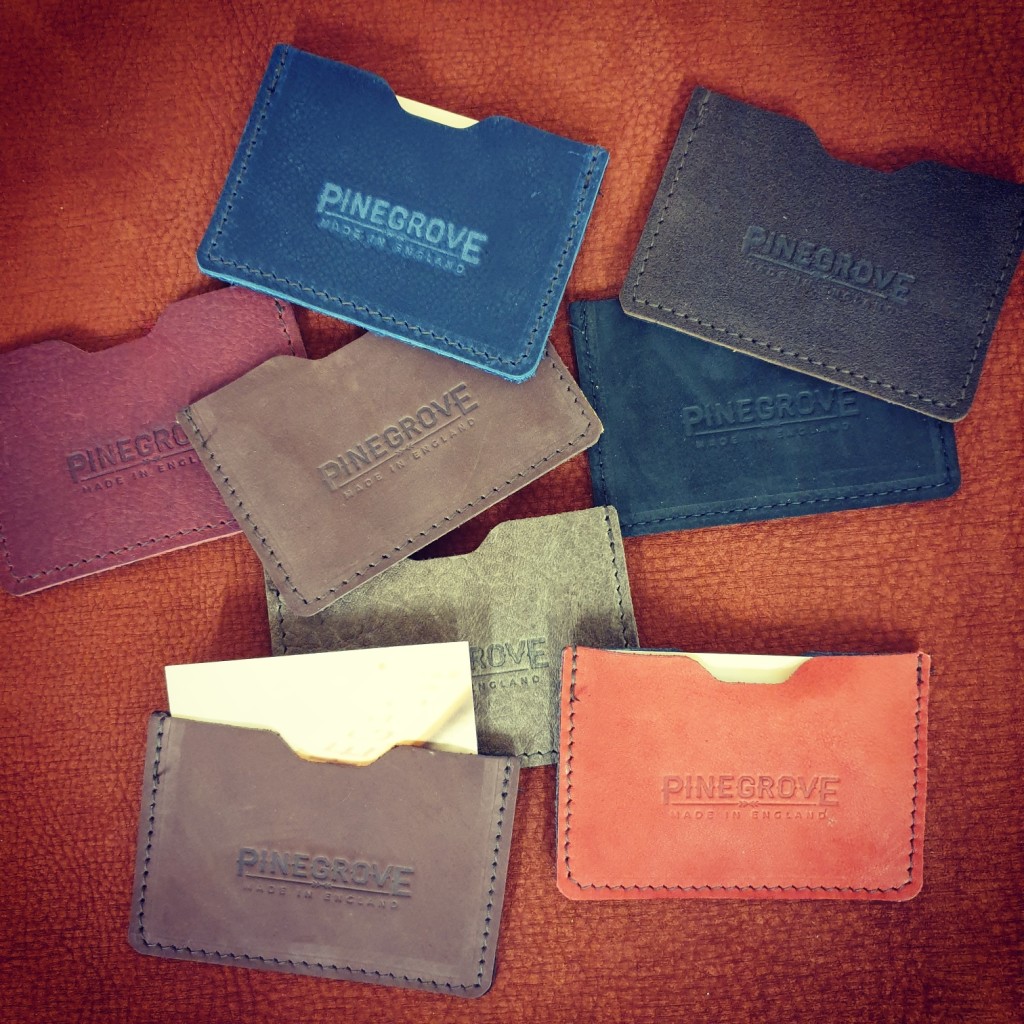 Simple and small, with Pinegrove modern-yet-traditional styling, it slips in any pocket. You can fill it up and tuck it in a handy little place in your car or laptop case. Now you're ready for that important moment when Bruce Springsteen tells you he's looking for a new support act.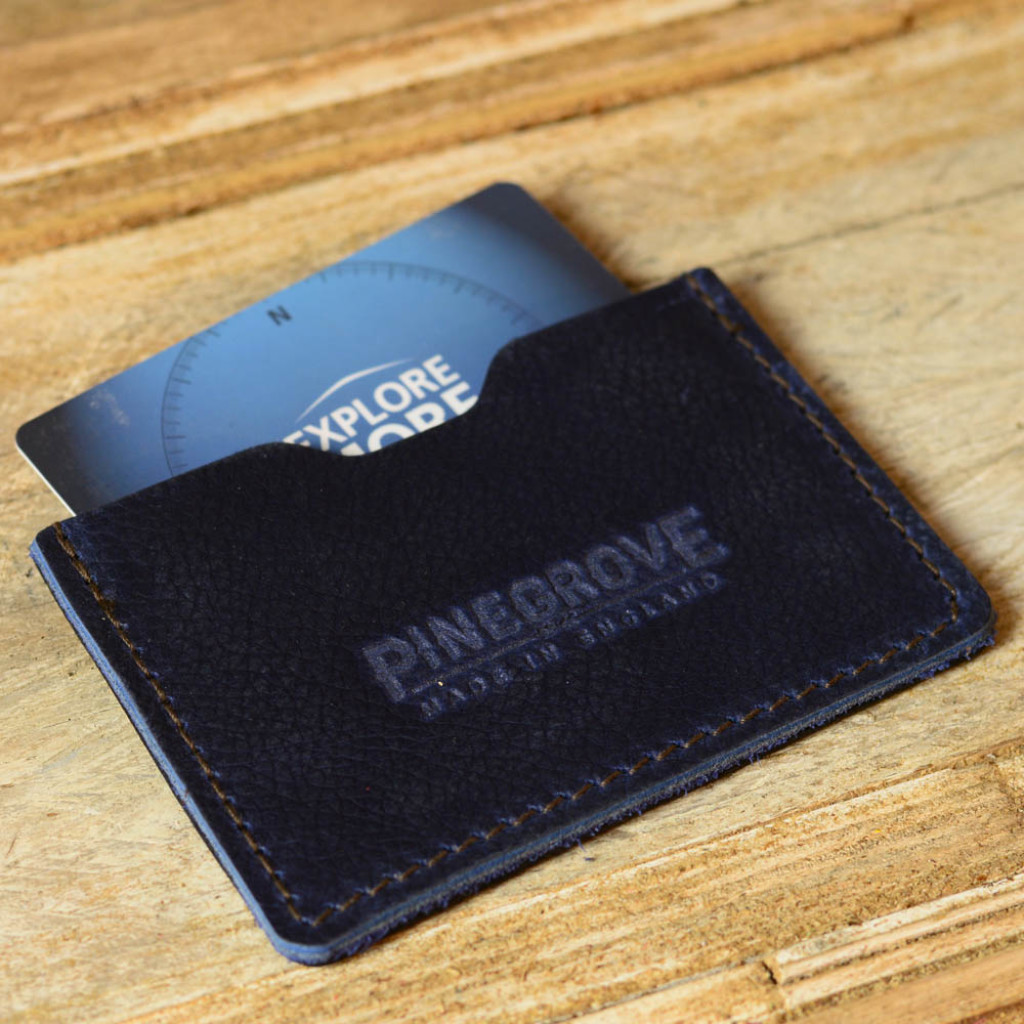 There are lots of other things you can put in this mini storage wonder: bank cards, credit cards, store cards, discount cards, gift cards, phone credit cards, coffee bar loyalty cards, and more. Even folding money. Maybe that ticket from the dry cleaners that you always lose, or a jackpot winning lottery ticket. Just don't lose the wallet!
Bye for now,
Rod
** Sorry Americans, I mean theaters!