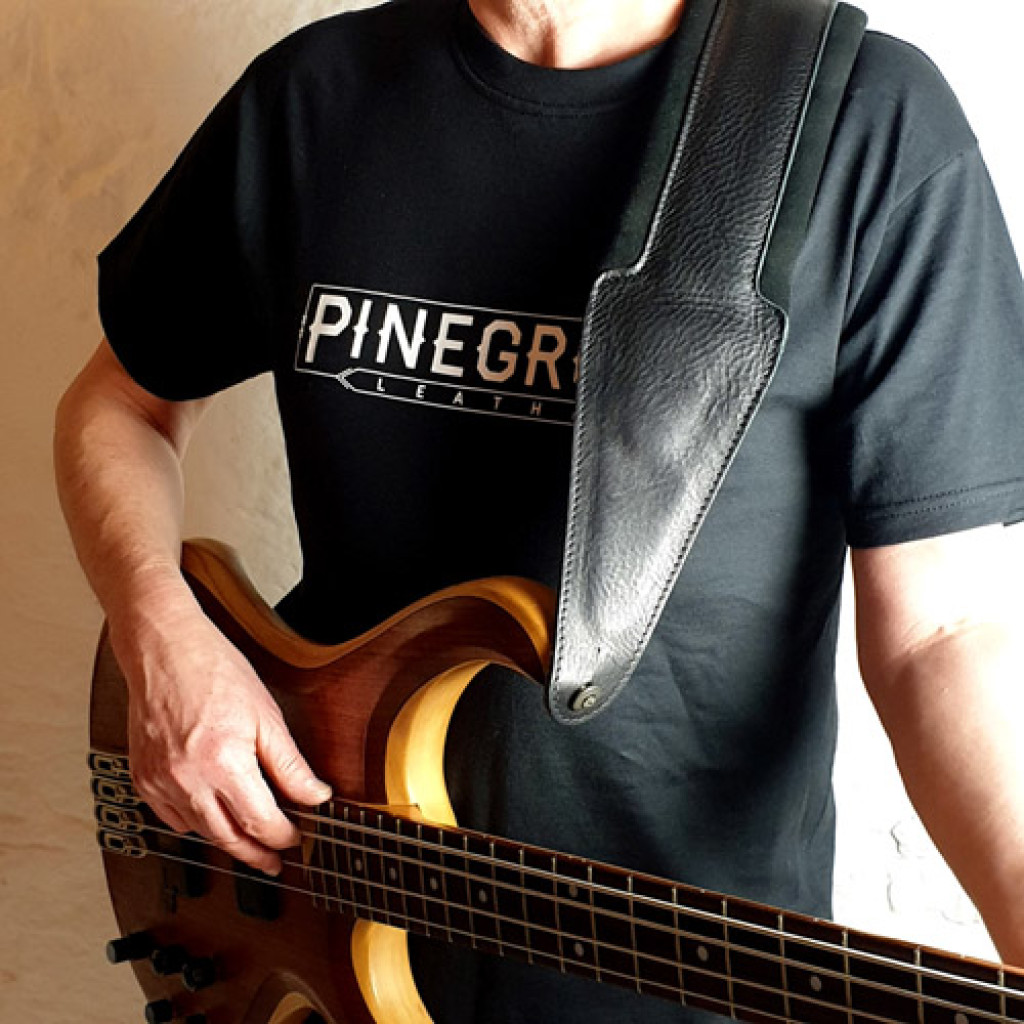 Looking at what's available for heavy basses has been disappointing. They've either not got enough width and padding or they're totally synthethic and don't last. So we've come up with a design that's 4" wide, stuffed with sports foam and wadding, and with a leather outer throughout for longetivity.
This is the BS66, a totally new strap for 2020, hand-built from start to finish in our workshop in Hebden Bridge, Yorkshire. Check these features below...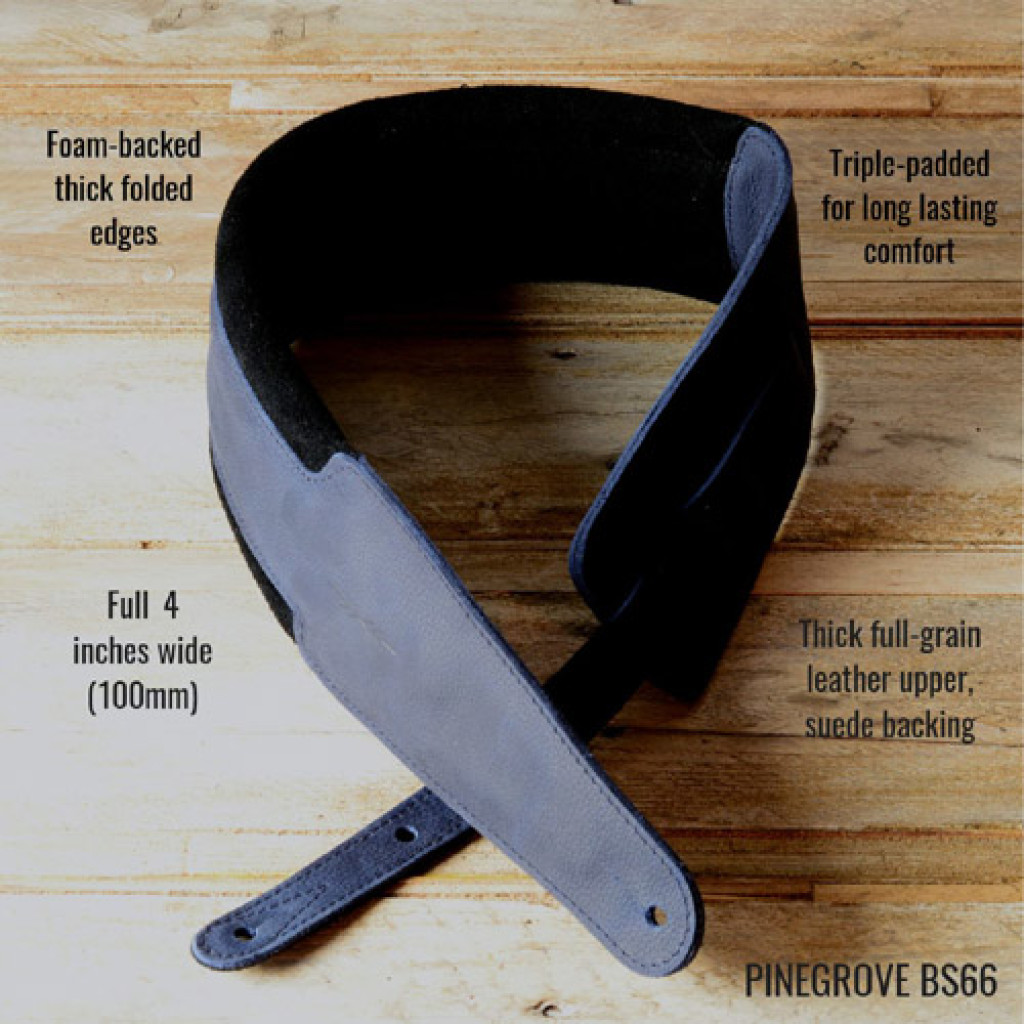 The most important feature is the half-inch thick edge on the strap, which cushions very comfortably against your neck. It's the ultimate shoulder saver!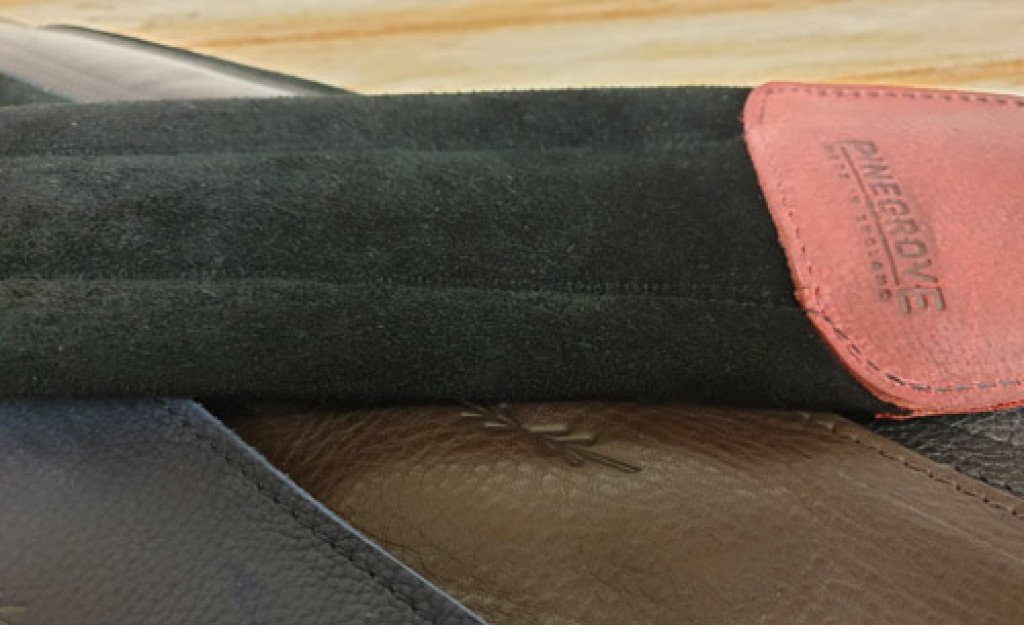 The BS66 strap currently comes in four colours, black, red, blue & brown. We'll add burgundy soon and we can make it in other colours on request. We're also working on a version with a plain leather lining instead of suede.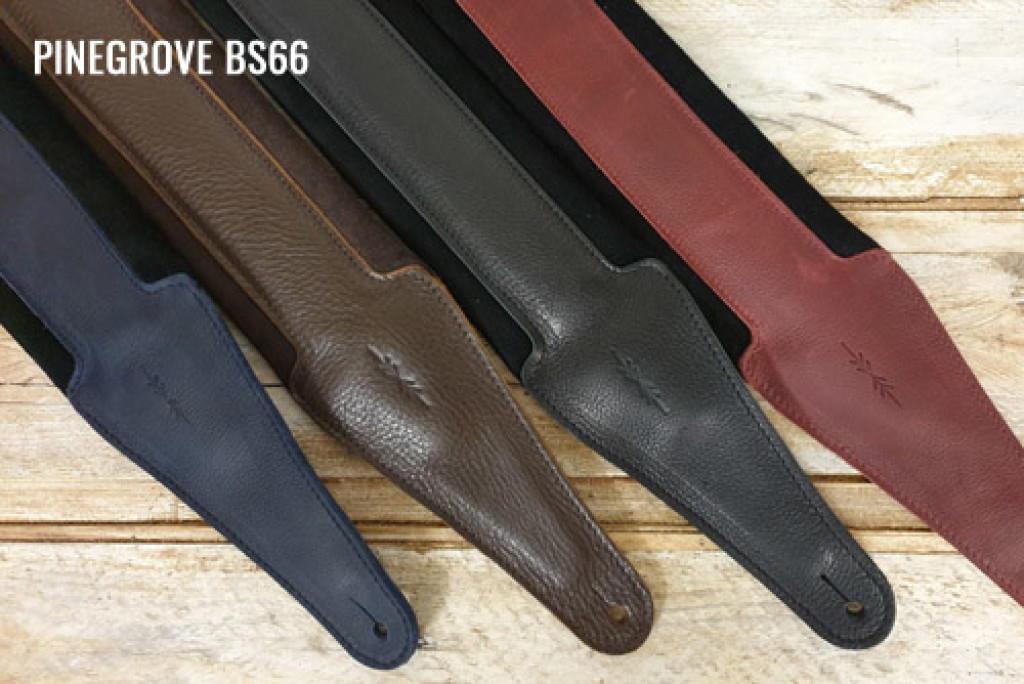 We're convinced this strap is the best in it's class. 100% hand-built in England and affordable too. We promise you'll be impressed!
Rod & team at Pinegrove