Rod writes...
We don't normally do repairs, but a friend of mine had a quick and easy job which turned out to have some history to it as well. My friend Andy used to work on the road as a sound engineer for bands, and he brought round a leather guitar strap that he claimed was Phil Lynott's.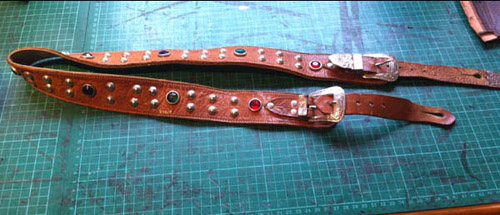 This strap even appears on the back side of Thin Lizzy's 6th album Jailbreak, released in 1976.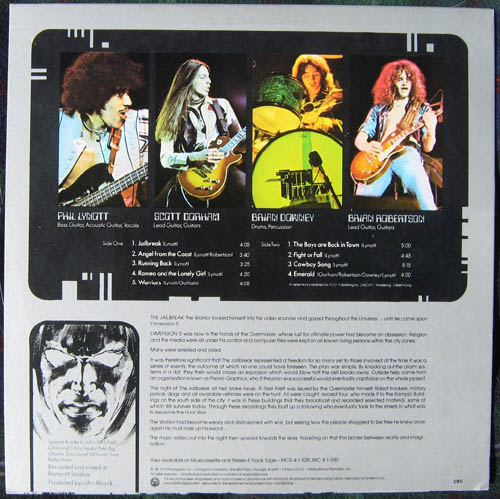 Cool! Well, truth be told, it's a pretty cheesy strap, well in the spirit of Glam Rock in the 1970s. Glory days. Phil and the boys must have had a great laugh when he first used it. It's smothered in plastic jewels, the metalwork is flimsy pressed tin and the leather's not great either. Andy needed the ends to be replaced, as they'd simply worn out. Easy enough. I used some really nice 3mm belt leather.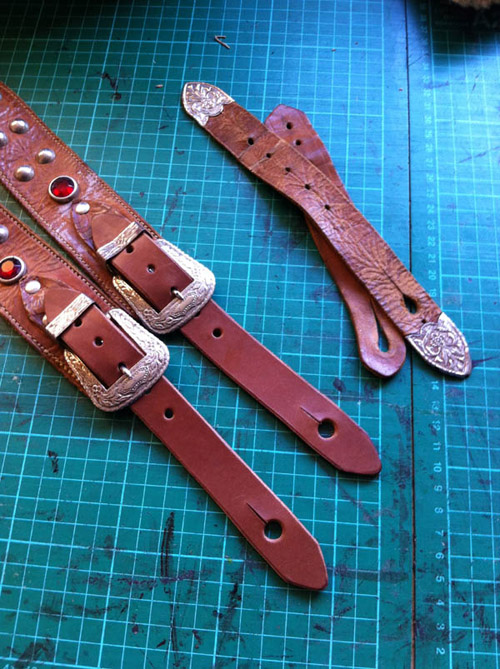 There you go Andy, now you can rock again without risking a strap fail.
Rod