Finding the perfect guitar strap
Rod writes...
Guitar straps are like guitars. There's lots of different kinds and each one is perfect for someone. If you have a guitar you're proud of, then it's only natural that you want to put a really good strap on it. But which one?

The most important thing to remember is that ANY STRAP CAN FIT ANY GUITAR. Bass guitars included. I'm often asked if a strap designed for one kind of guitar can be put on another. The answer is always yes. So, yes, a strap designed for heavy basses can be used on a small parlour guitar if you like! And some bass players like to use a narrow strap designed for lightweight acoustic guitars. Let's look at why, and how you can choose the best guitar strap for you.
When first deciding on a serious guitar or bass strap, we need to look at practicalities first…
The weight of the guitar, and your shoulder
Some solid-bodied electric guitars are really heavy. Big bass guitars can be particularly heavy. Gibson Les Paul guitars can be surprisingly heavy too, especially older models with a thick body made of dense mahogany. If you stand on stage for many years playing one of these without a decent strap, you risk having shoulder problems later in life.
You may have shoulder or back problems for other reasons of course. In any case, you need a wide strap that spreads the load. The strap you need is something 3 or 4 inches wide (75-100mm). Remember, you can't stop when on stage, even if your shoulder is painful. The show must go on!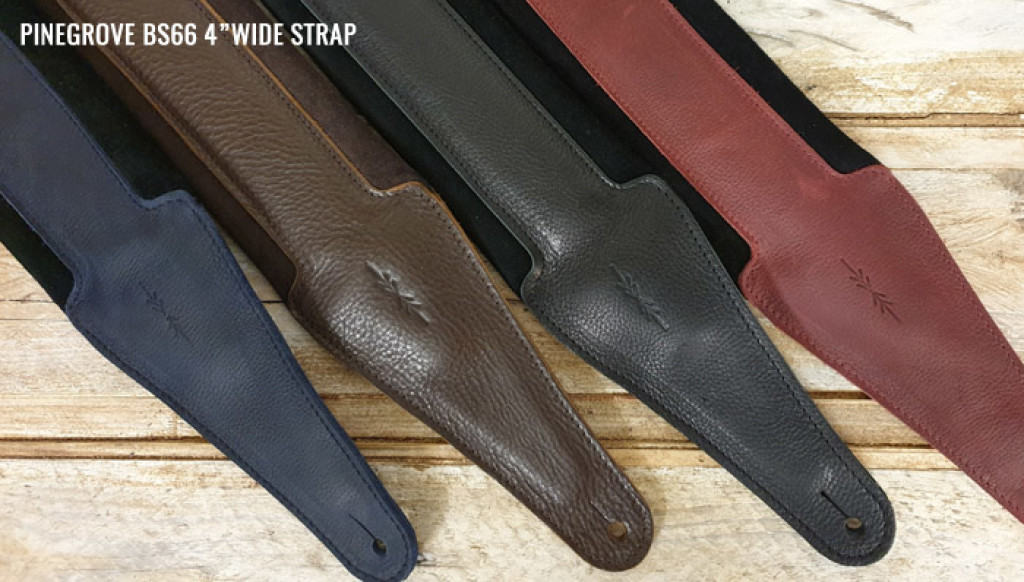 What do you usually wear?
An exception to the above may depend on what clothes you wear when playing guitar for a long time. If you wear something very thick and stiff, such as a leather jacket with padded shoulders, then you might be able to use a narrower strap.
Texas bluesman Sam Morrow hangs his Telecasters on a slimline Pinegrove GS55 strap. Looks cool, but then he wears a bike jacket too, which spreads the load.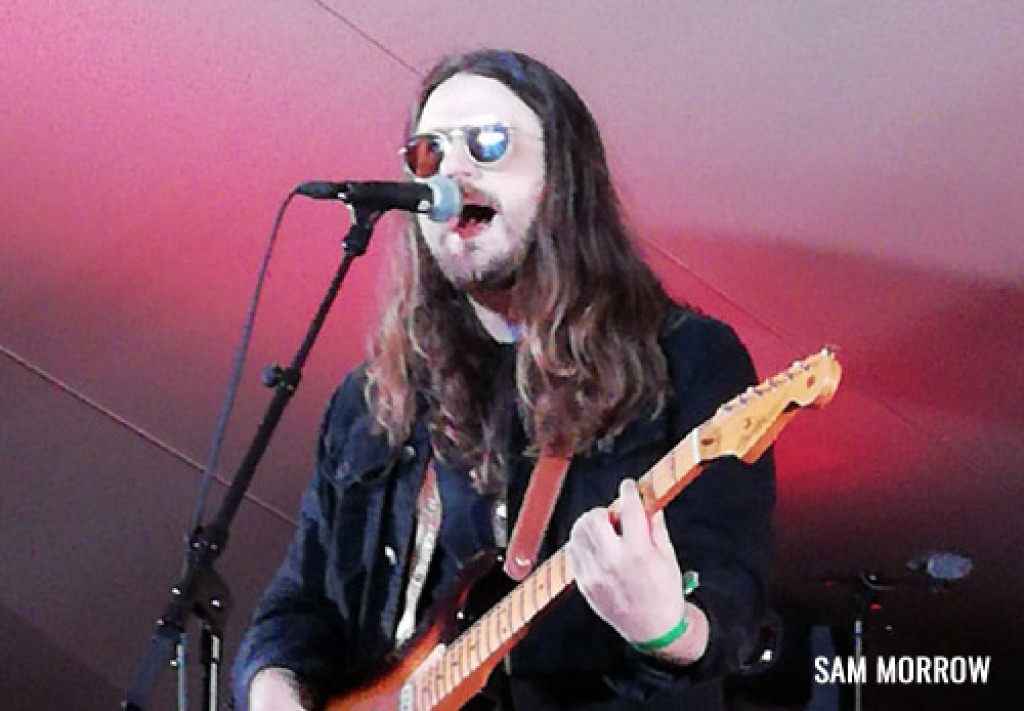 Your height, and how low you hang your guitar while playing
This is only a consideration if you are really tall or if you like to wear your guitar very low while standing. It's also something to think about if you carry a lot of weight. Check that the strap you are looking at can go long enough. At Pinegrove Leather, most of our straps have length options, but not all have an Extra Long option.
You can check roughly the length you need with a tape measure. Just wrap it round you and read it off.
Need something extra extra long or extra extra short? As we make all of our straps in our own workshop, we are able to do custom orders. ("Custom" as in made to length just for you.) Just get in touch and we'll see what we can do. In the past we have had a wheelchair user who needed a very short strap and wanted one of our BS79 straps. We made one for him specially, completely from scratch.

Protecting your guitar
I've written about keeping your guitar safely attached to its strap in another blog. See www.pinegroveleather.com/blog/whats-the-safest-strap-for-your-guitar
It's also worth pointing out that any exposed metalwork on a guitar strap (buckles, studs etc) risks the finish on your guitar. Metalwork can make your whole look very special, but you have to be careful when taking your strap on and off, and storing it, so that it doesn't damage the guitar's finish.
Our straps are delivered to you in a reusuable cotton drawstring bag. I keep my GS70 two-tone strap in its bag in my gig case. (The strap has metal strap locks on it for safety.)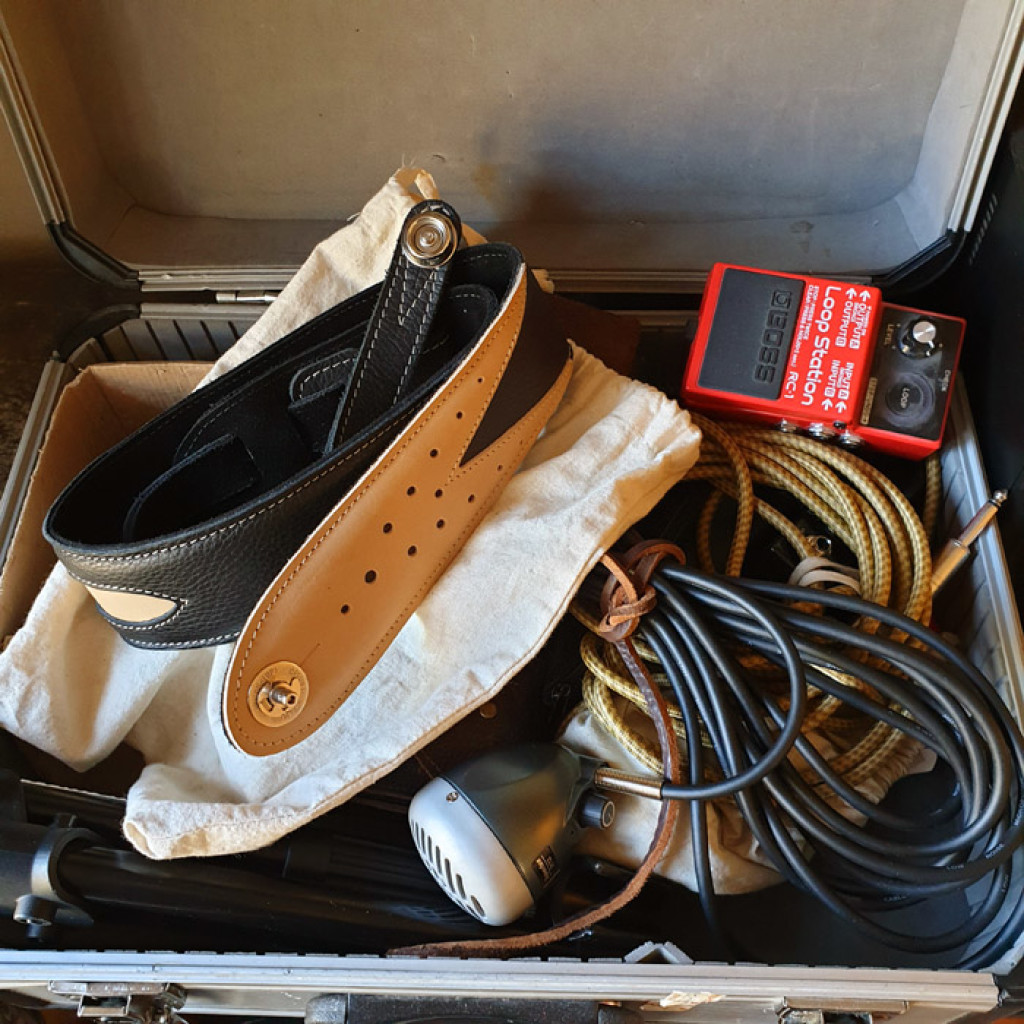 Now we've sorted the practicalities, let's consider style
What style of music do you play?
Certain types of strap suit certain types of music. You only have to look at the stars you admire in the genre you play to understand that.
Rock and Blues
Rock and blues players often like something with some metal on it, such as our BS78 and BS79 straps. The black versions particularly suit heavy metal and gothic rock.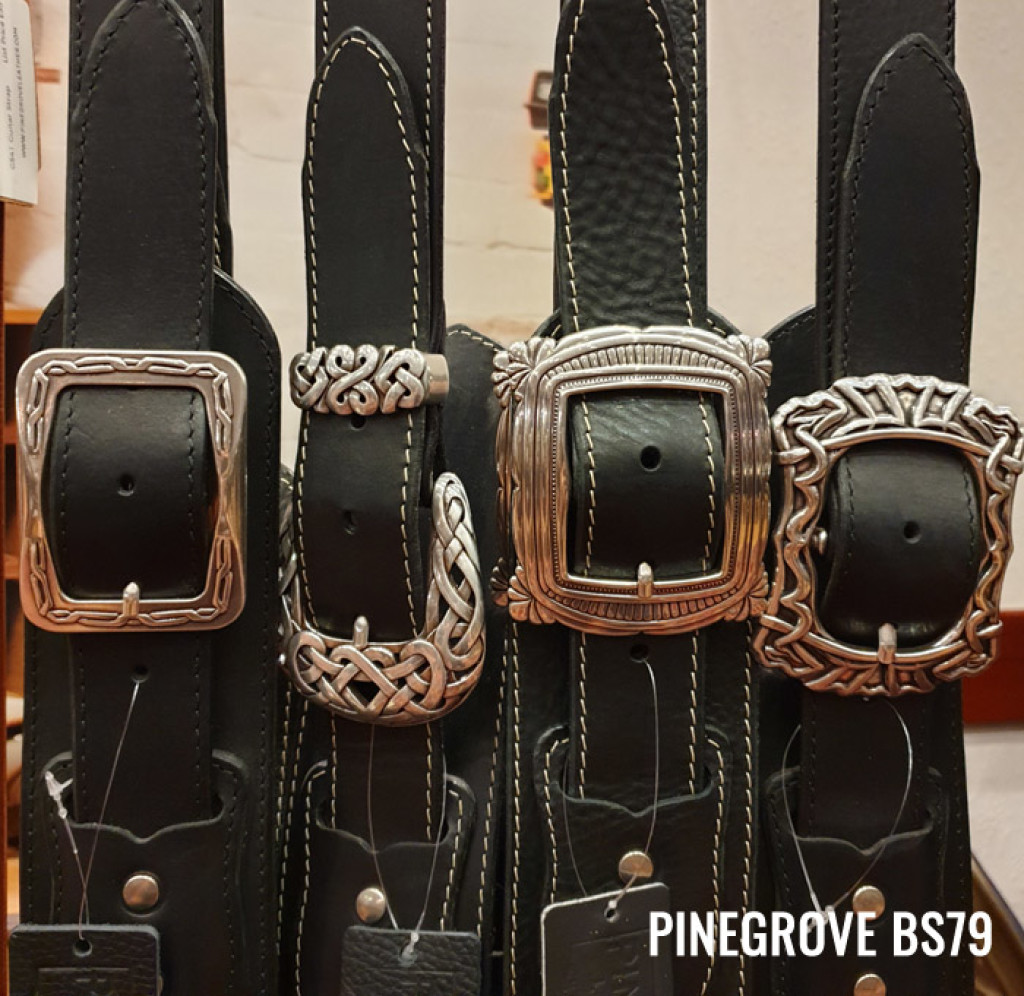 If you prefer a strap without any metalwork on it, then our wide padded guitar straps work well.
RnR and Rockabilly
Rock 'n' roll and rockabilly players favour a vintage 1950s style, such as our GS24 and GS25 shoulder-pad straps. Our GS60 and GS70 two-tone straps have also been designed with this genre in mind.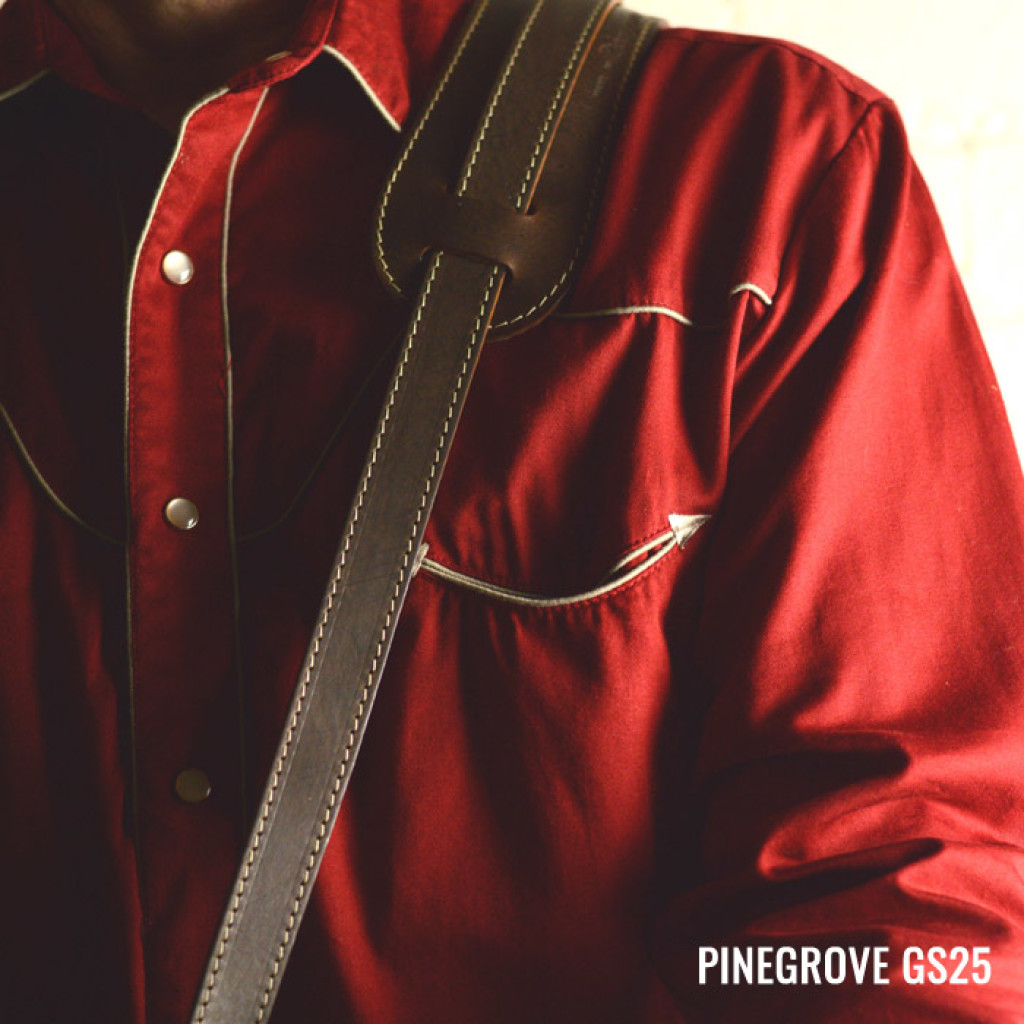 Country
The shoulder-pad style of guitar strap was also usually worn by Country and bluegrass musicians in the 1950s and 1960s. Nowadays, Country Rock and Americana musicians often prefer a straight strap that boasts quality leather. Check out our GS41 and BS53 guitar straps, possibly with your stage name laser engraved down the front. Our padded straps can also be engraved.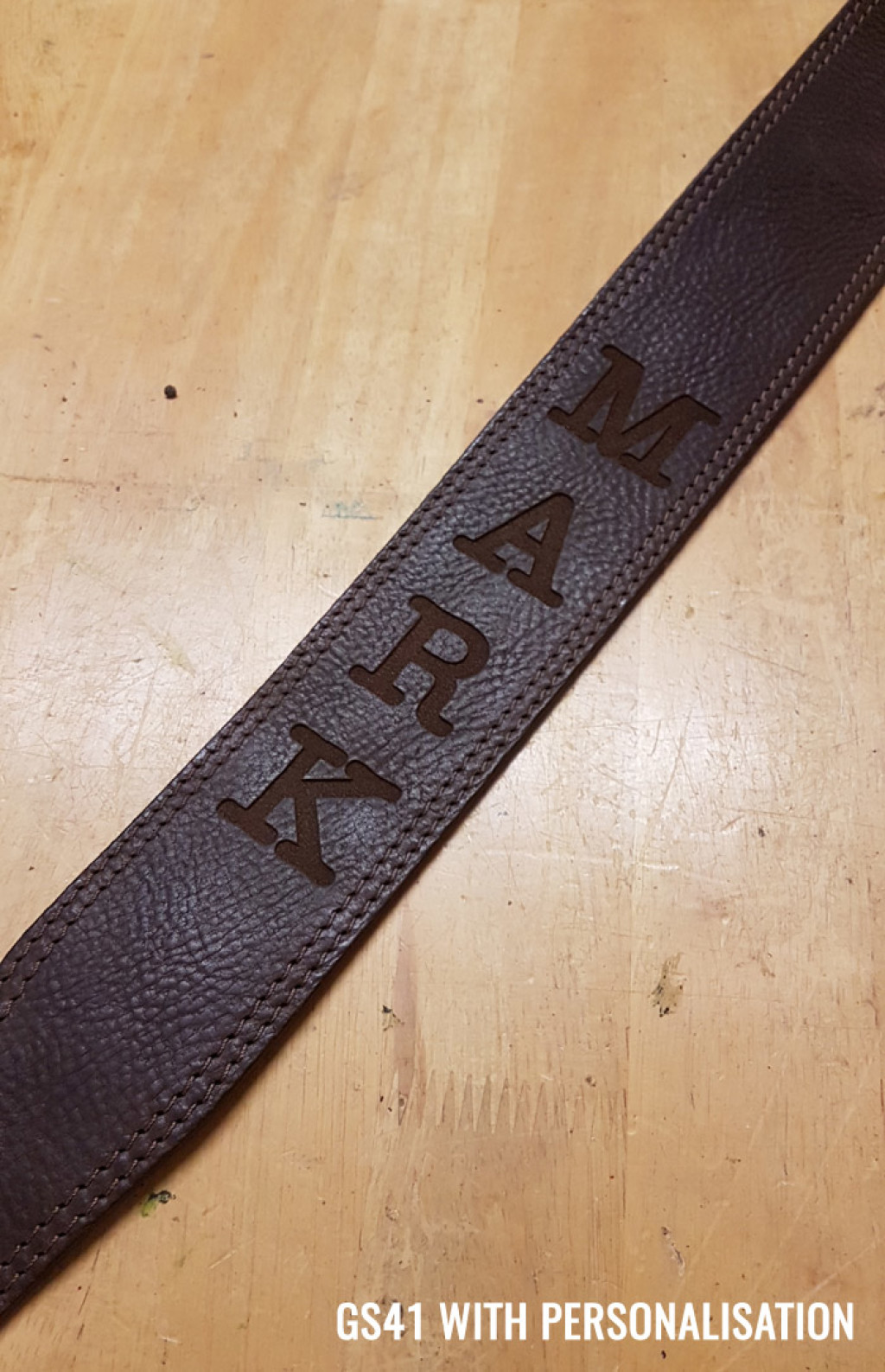 For country players who want more interest, take at look at the Tombstone and Skyrocket single-color range. The brown versions have a hair-on cowhide insert which is very Country!
Folk
Folk music players often prefer a more laid-back, refined strap that relies on the quality of its leather to reflect the care and attention to detail put into the music. Our GS55 slimline strap is perfect for a whole range of acoustic folk instruments such as guitar, mandolin, mandola, mandocello, bouzouki, the list goes on. You can even fit one on a little ukulele.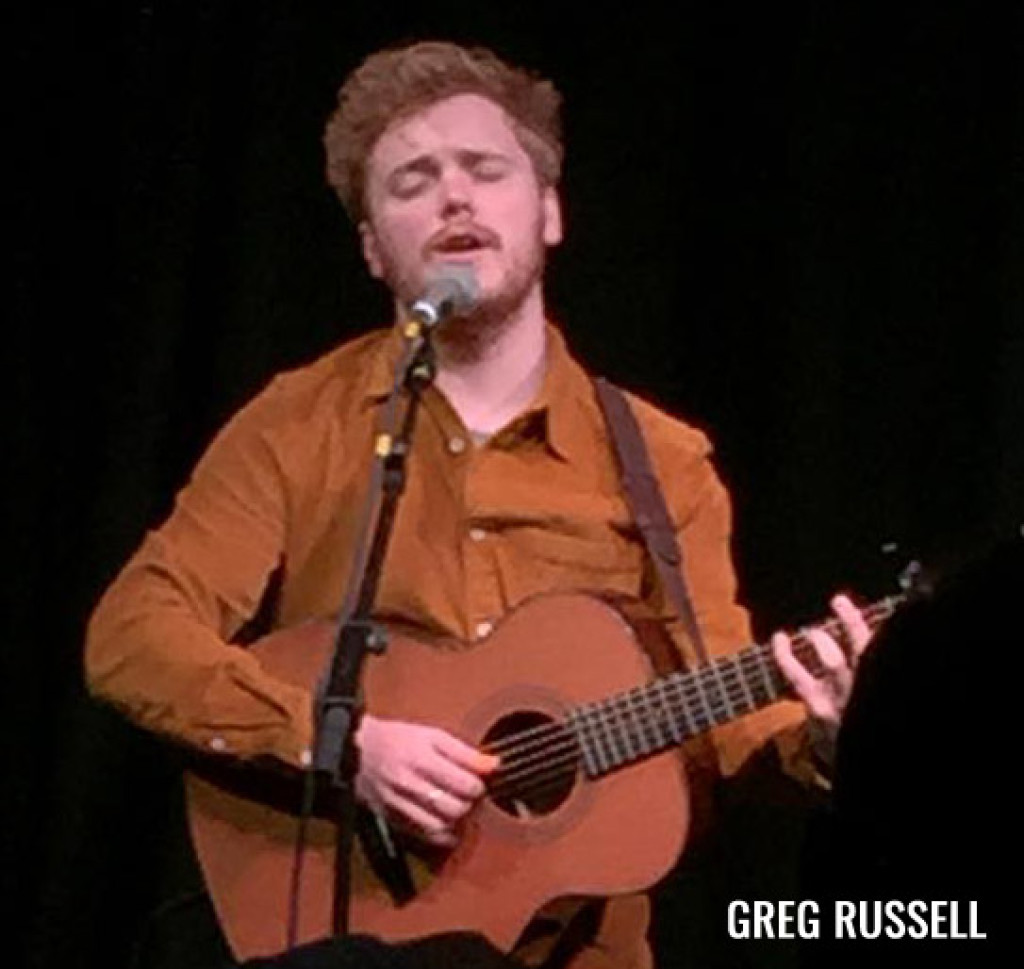 For country and folk players who want something wider with more character, take a look at the GS56 and GS78 straps in brown and tan.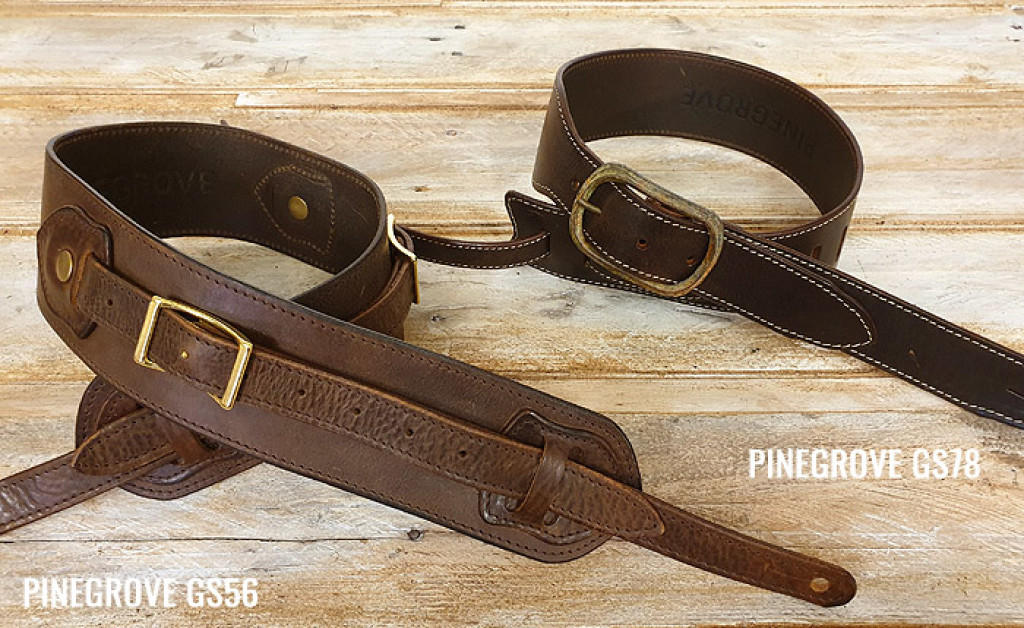 Jazz

Jazz guitarists, when they use a strap at all, usually go for something that not too bright, but with a bit of decoration. Their guitars are usually lightweight hollow-body types, so a strap that is 2 - 2 1/2 inches wide is fine. Our GS74 and GS75 straps are good choices, or the GS56 in black or brown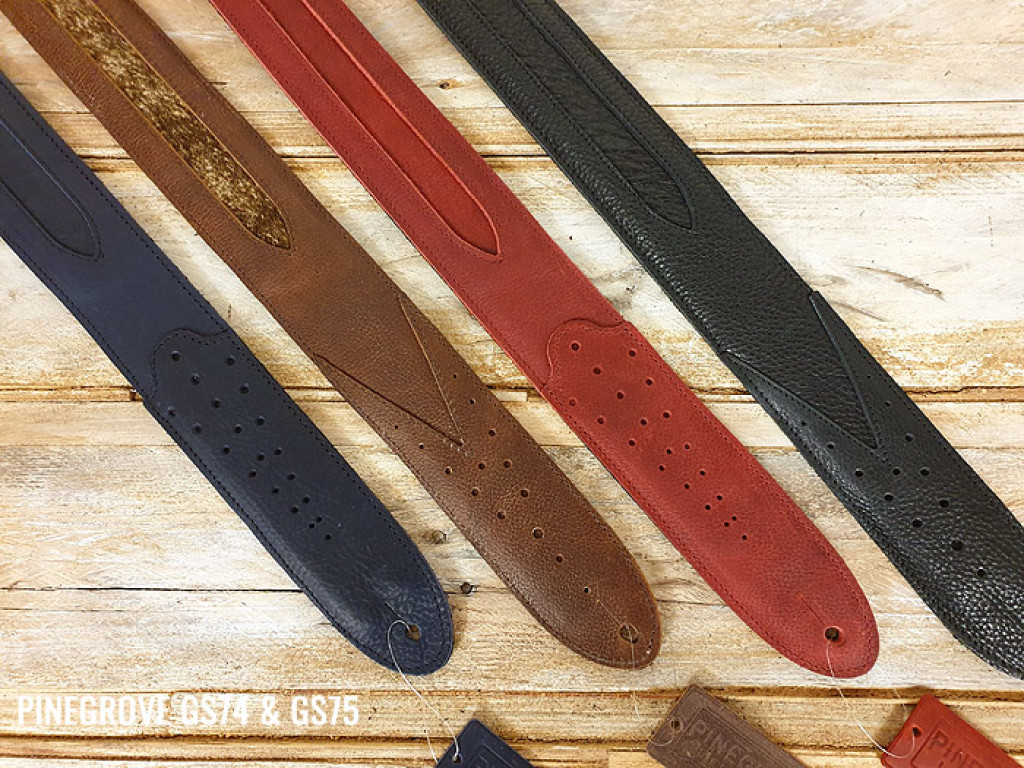 Your personal style
Of course, your choice is not limited by the style of music you play. There are many, many exceptions to the above list. Musicians are creative, imaginative individuals who like to be different from the crowd. So, just be you!
Some might say that personal style preferences are the most important. Do you want something bright and bold to attract attention on stage? Do you appreciate high quality leather and just want something focussed on that? Fine, we cater for both.
Often, players are looking for a strap to match the colour of the guitar. A guitar with the natural wood showing just needs a brown or tan strap. Black goes with anything. Matching a strap color to guitars in non-natural colours (blue, red, green, etc) is hard to achieve. You might be better off looking for a strap that compliments the guitar instead. For example, a strap that matches the scratchplate or the purfling (edging) can look way cooler. Some people prefer a total clash!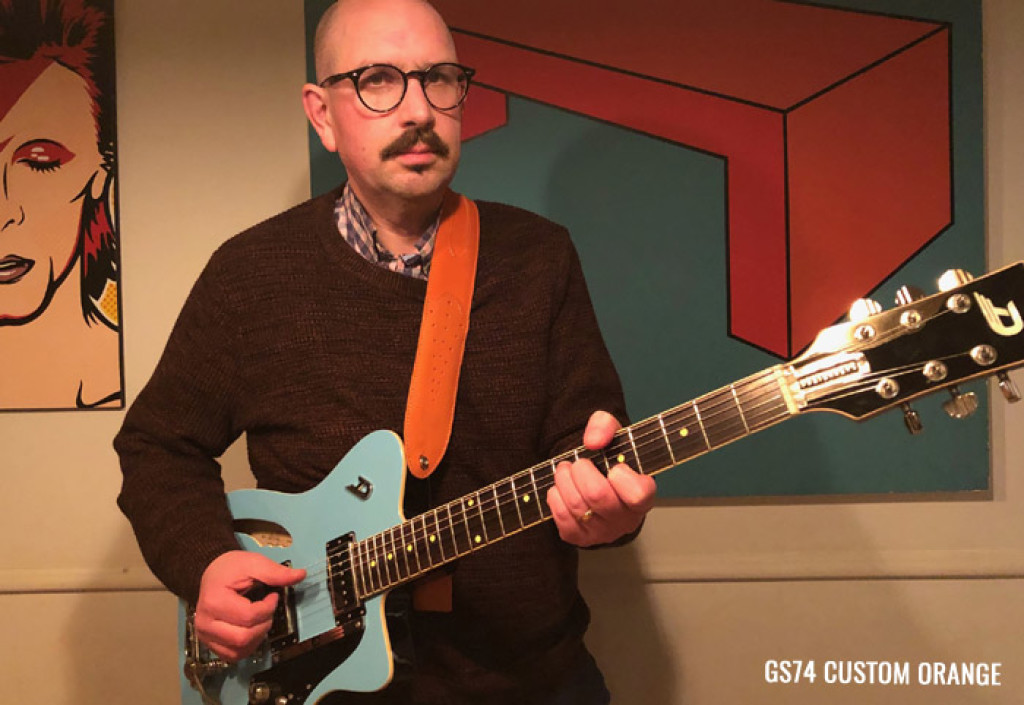 Ask our advice
If you still need advice, don't be afraid to ask. Send a picture of your guitar to info@pinegroveleather.com, and tell us about the music you like to play. We're friendly and we're interested!

Rod & the team at Pinegrove Leather