Rod writes...
How often at a gig have you seen a harmonica dumped on the stage after being used? Then the harp gets lost or accidentally kicked around. Next time its needed, you see the performer scrabbling around for the right key.
We at Pinegrove Leather have two solutions for this problem, developed in the last couple of years.
For stage use, when you only need a few harps, check out our 4-slot harmonica holster. https://www.pinegroveleather.com/harmonica/harmonica-holster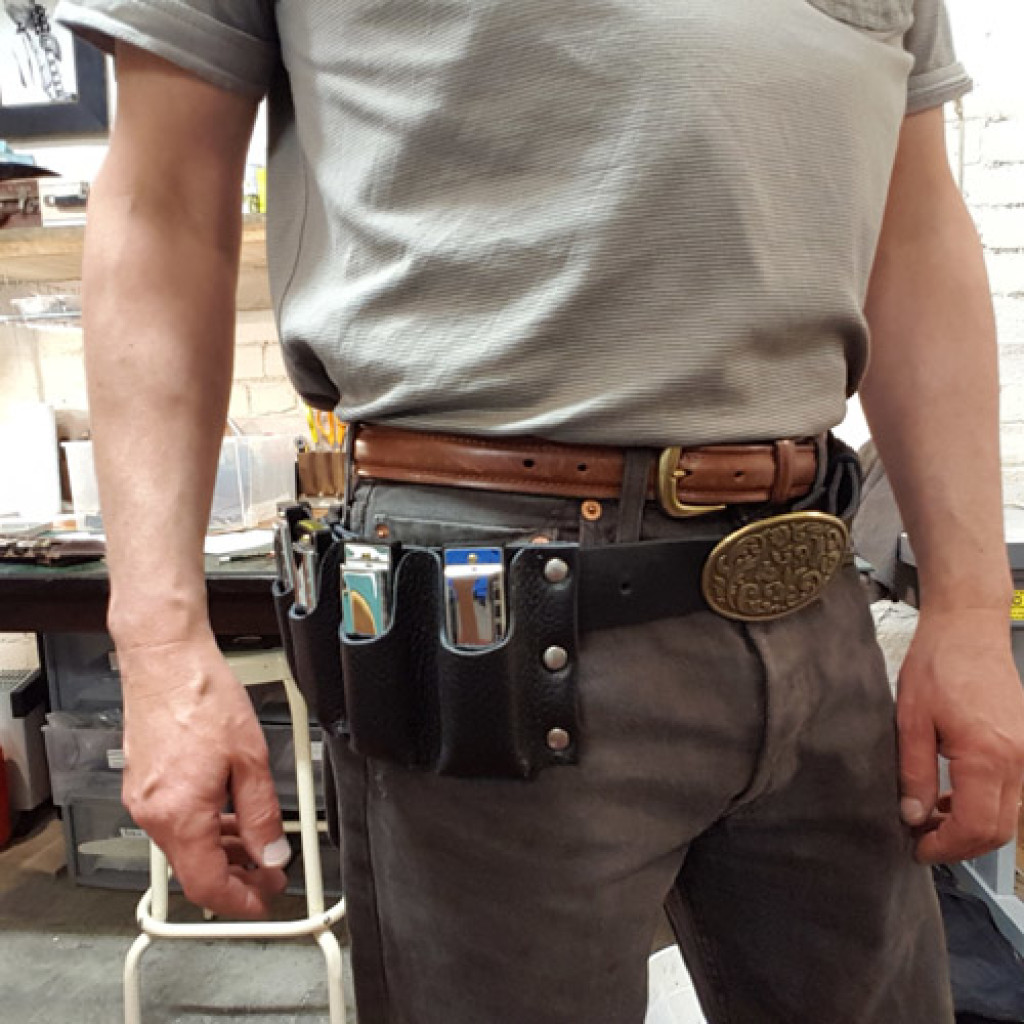 This is perfect for performers who only need blues harps in four basic keys, such as C, G, A and D. (These allow you play blues-style 2nd position breaks in G, D, E and A respectively.)
If you need fast access to more keys, easy! Just wear two holsters around your belt. This will put 8 harps around your waist, just where you need them.
Still not enough ? Then go big time with a Pinegrove Harmonica Bandolier. This can be ordered with 10, 12, 14 or 16 slots. https://www.pinegroveleather.com/harmonica/harmonica-bandolier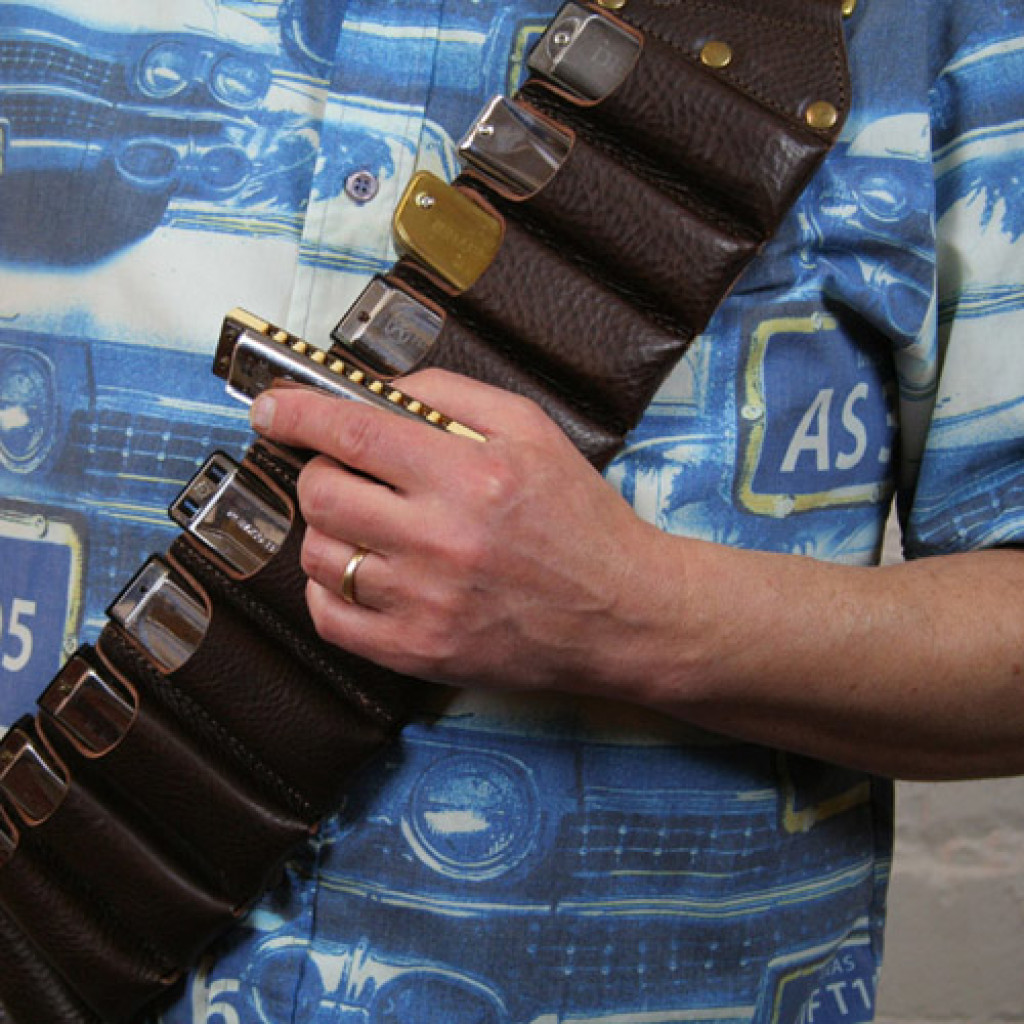 Both the harmonica holster and harmonica bandolier are made in pure Italian vegetable-tanned leather. This leather moulds (molds) to the shape of the harmonica held in it, holding it close but loose enough to be able to pull out quickly and slide back in when you're done. Looks too extreme for you? We've sold nearly 150 bandoliers (by Sept 2019) and they're now so popular that we make them in batches! (That's batches of six, if you can call that a batch.) And they get rave reviews, like this one from Bristol bluesman Doc Togden: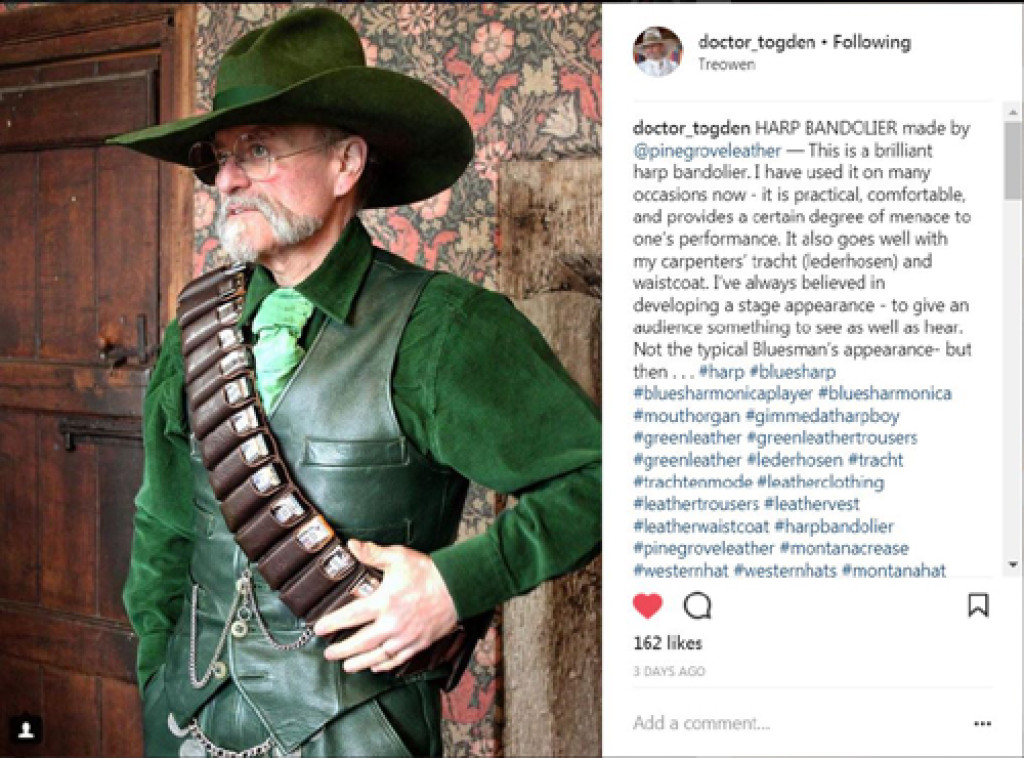 Thanks to Wolfgang Cano for the featured image.