Rod writes…
Having launched a number of new guitar strap designs over the last couple of years, I thought the mandolin strap range deserved a review. Firstly I knew that the slim GS55 guitar strap was great for mandolin and particularly its larger cousins like the mandola and bouzouki. English folk players began adopting it for these instruments a few years ago. Toby Shaer came to the Pinegrove workshop back in 2018 with his Peter Barton cittern to try one out. I think he bought two!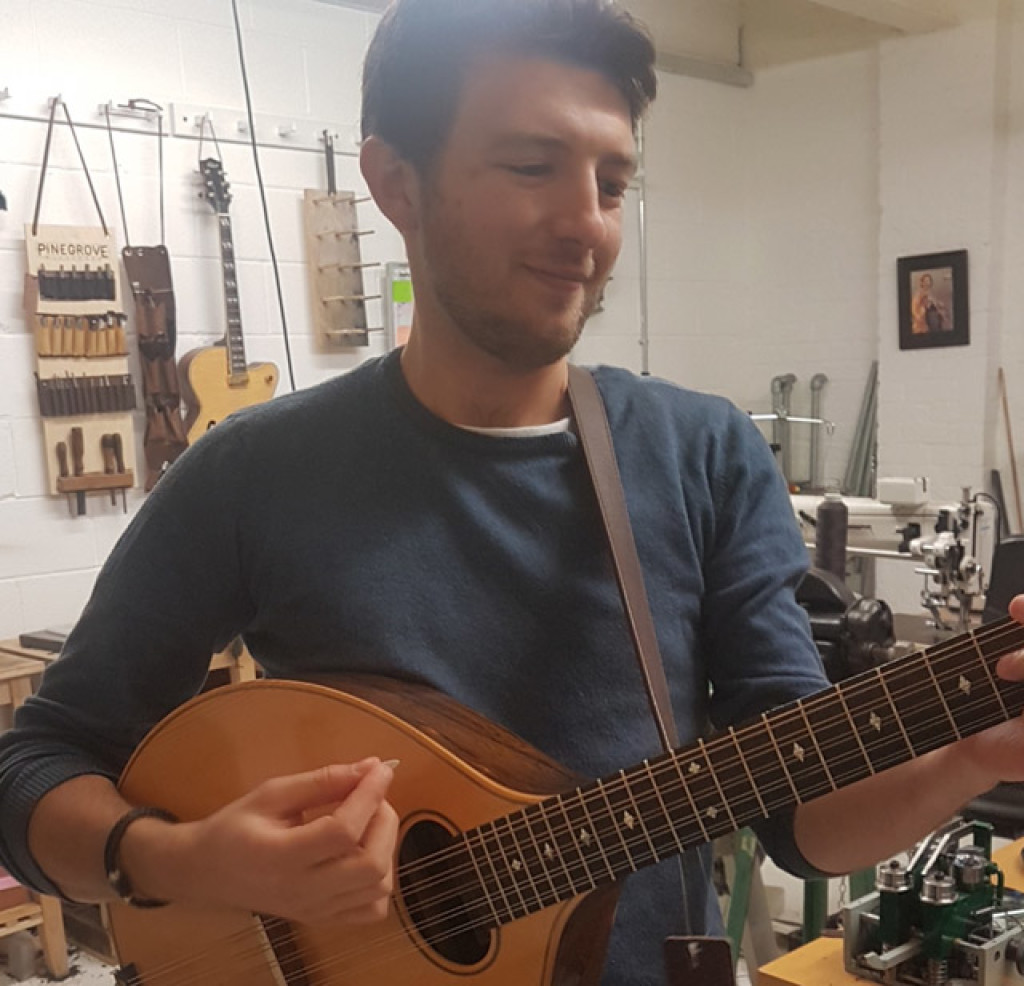 Its 30mm width provides all the support you need for these lightweight instruments. So I've included it on the mandolin page on the web site to help visitors find it.
Adding the GS55 led me to wonder if a similar, narrower strap would work well for mandolins and ukulele. So I tried out a 18mm wide version in the same leather - that's just 3/4". Wow! Looks amazing. Like the wider GS55, the edges have been carefully rounded (technical term "edge bevelled"), wet-polished, dyed if necessary and sealed to keep it smooth. Not only does this look professional, it stops the strap from cutting into your neck.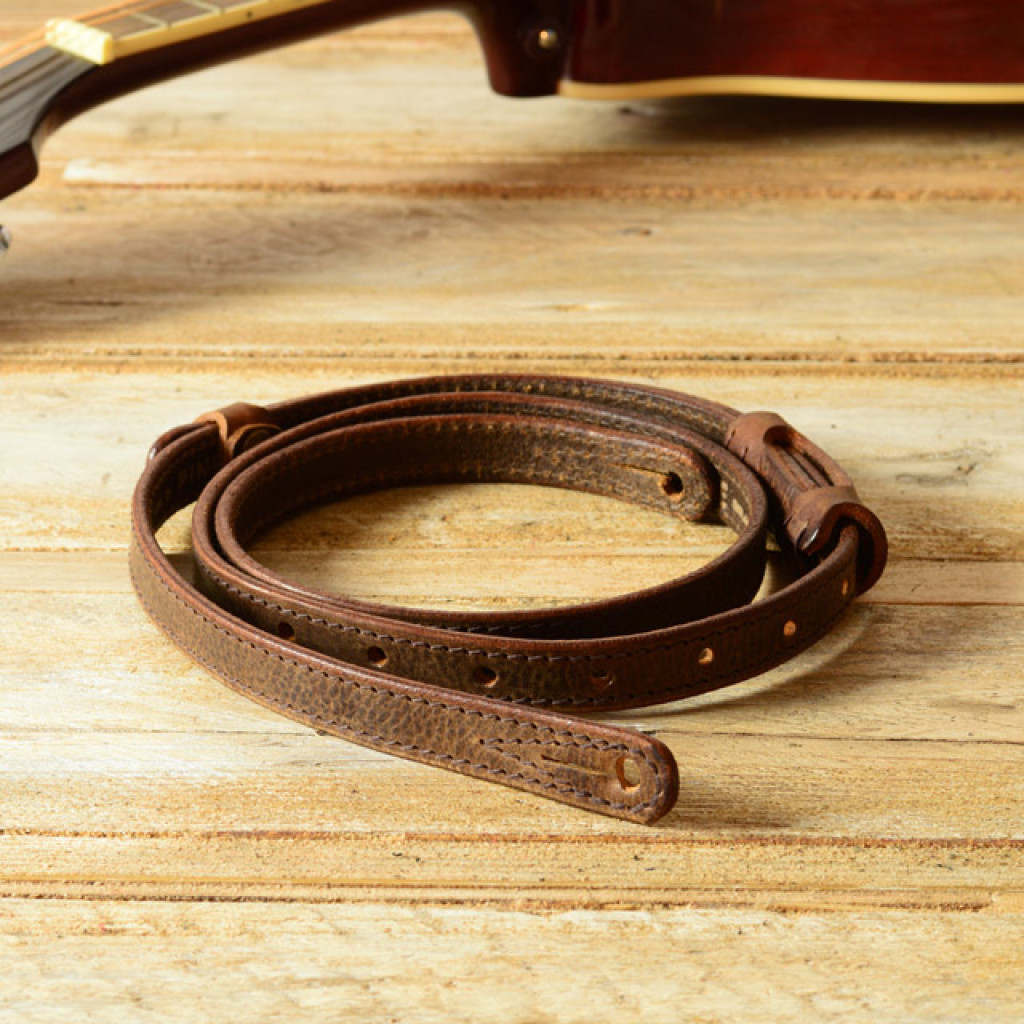 Ian Cleverdon of English folk duo The Huers is an early adopter of this new strap, the MS86. The strap can be connected at the forward end to the heel button if your mandolin has one, but Ian prefers to connect to the headstock with a Pinegrove Headstock Loop. You could use a bootlace or leather cord to do the same.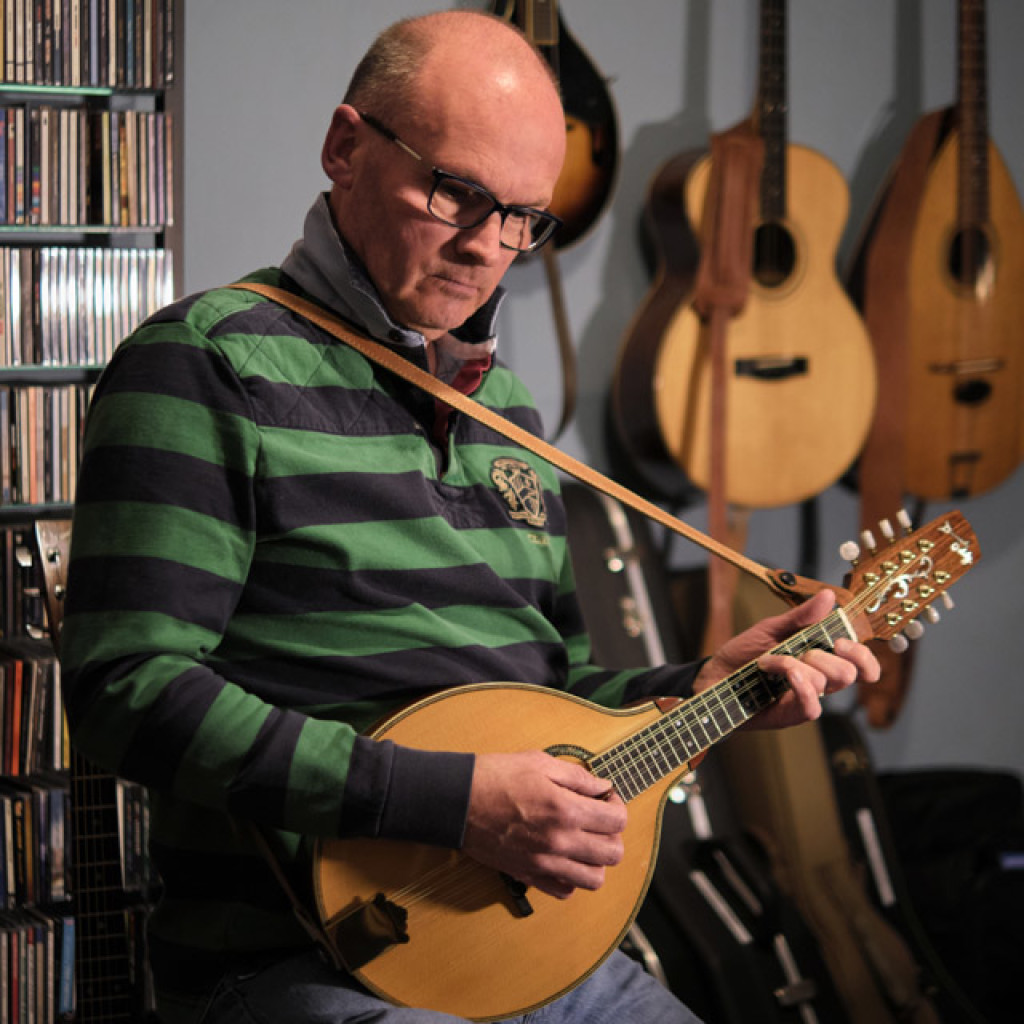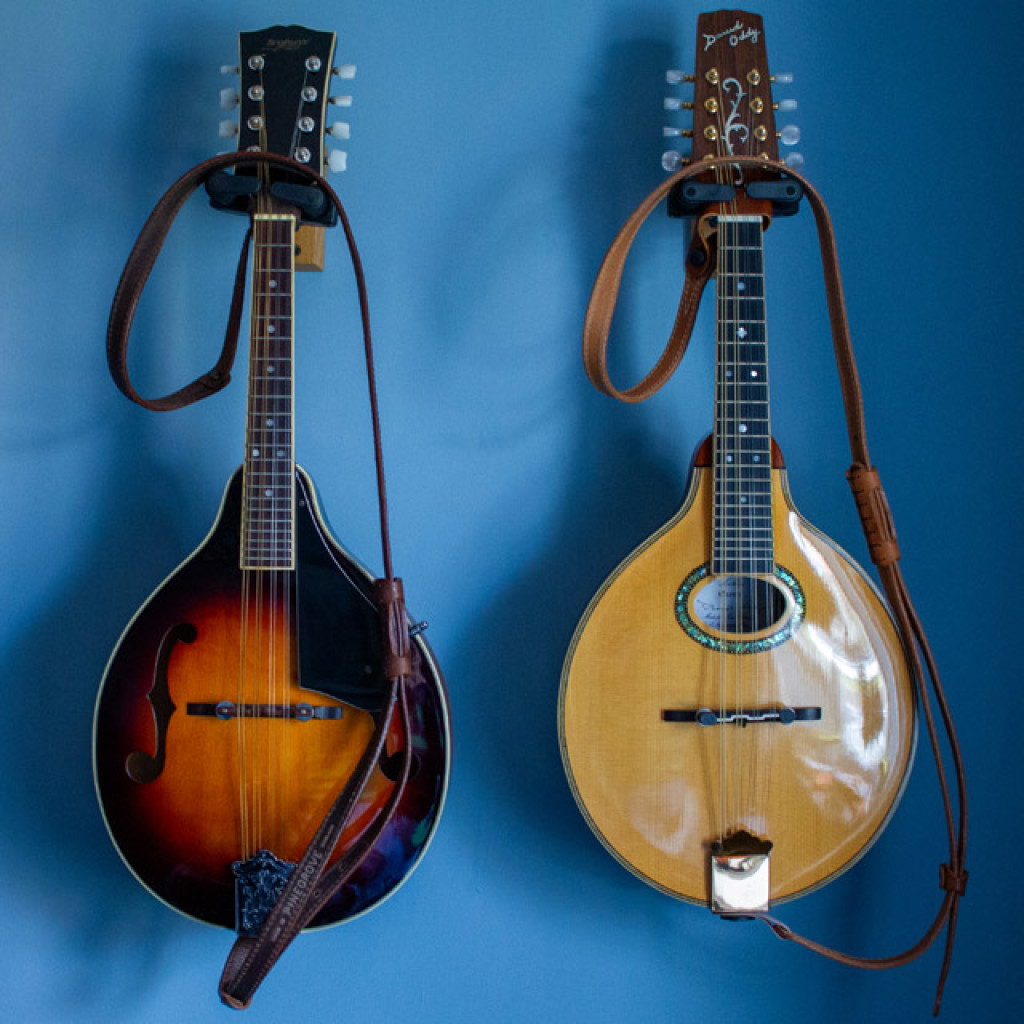 Ian Cleverdon and Phil Caffrey of the Huers use a wide range of unusual acoustic instruments such as cello-mandolin, tenor guitar and cuatro alongside more conventional ones to shape the arrangements of their own compositions, and the 'huerification' of covers. All of that is blended with their carefully arranged harmonies. Go have a listen at https://www.thehuers.co.uk/
Ukulele player? I think the MS86 strap will look fantastic on ukes too!
Find out more about the Pinegrove MS86 mandolin strap at:
Brown: https://www.pinegroveleather.com/mandolin/ms86-mandolin-strap-brown
Black: https://www.pinegroveleather.com/mandolin/ms86-mandolin-strap-black
Tan: https://www.pinegroveleather.com/mandolin/ms86-leather-mandolin-strap-tan